Acer platanoides 'Princeton Gold'
"Norway Maple"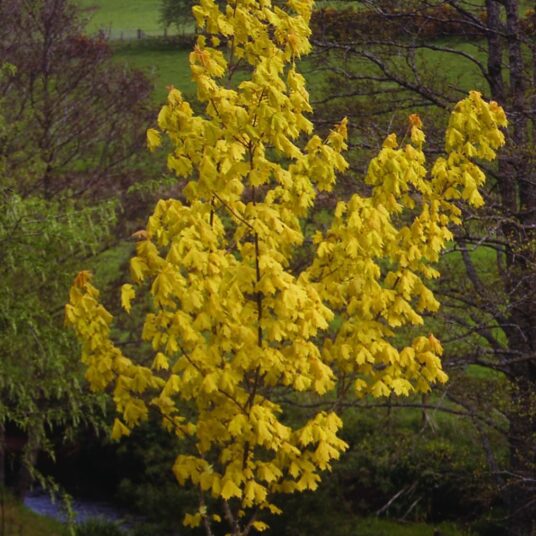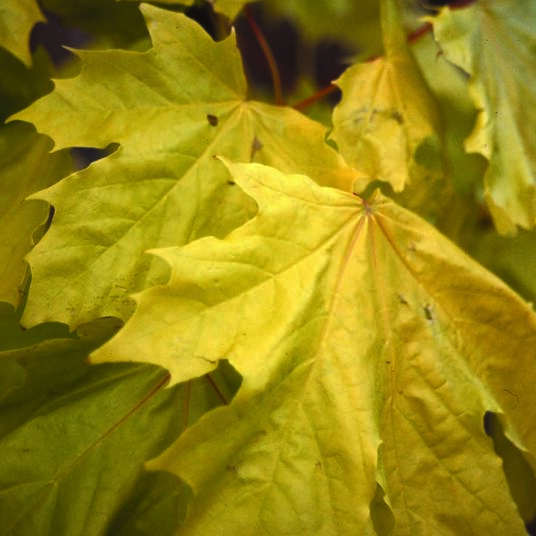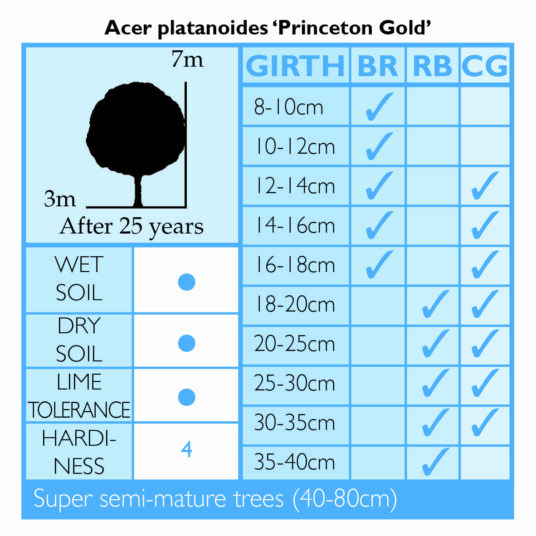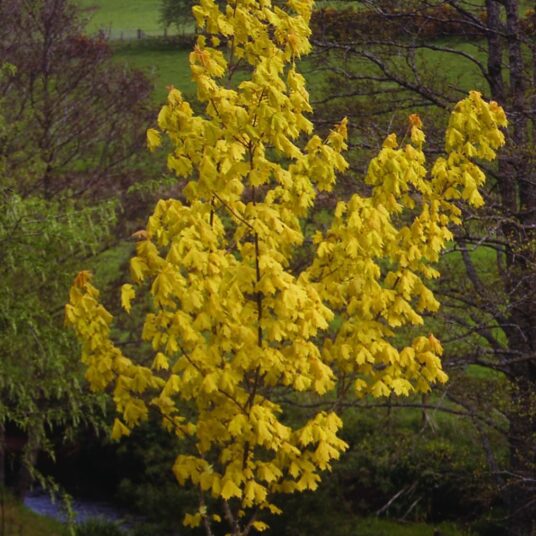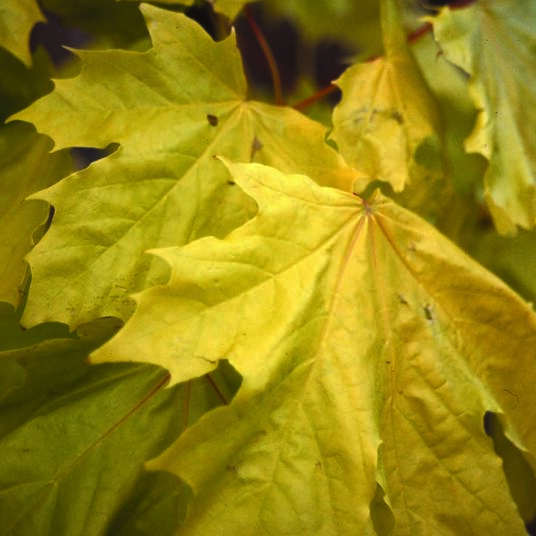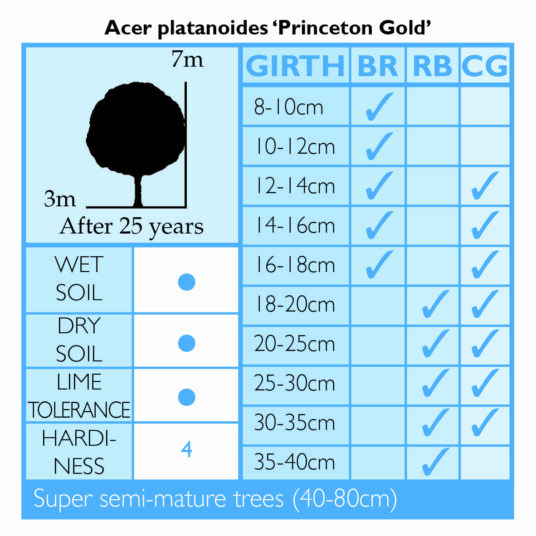 Acer platanoides 'Princeton Gold'
"Norway Maple"
Enquire
Tree Information
A stunning cultivar and one of the best options for golden leaf colour. In early spring discrete yellow flowers open, providing an initial source of nectar and pollen for bees. These flowers are like a trailer advertising what colour the tree has to offer ahead.
It first opens its leaves with light shades of lemon sorbet and sunny amber. These then deepen into a magnificent display of royal golds and honey which remain for the first parts of summer. As the days become hotter, the leaves mature into an olive sherbet green resisting the scorching sun.
Like all cultivars of the Norway Maple, this little contender is happy in difficult urban locations. It is particularly suited for locations where sun scorch or reflected heat are an issue to consider. Quite a new cultivar which will soon be the go-to tree for golden urban colour.
| | |
| --- | --- |
| Size | 7m high x 3m wide after 25 years |
| Environment | Tolerant of urban pollution and poor soils. It contends well in poor soil types including clay and chalk, but not peat. Drought tolerant but does not endure waterlogging. Will resist sun scorch and reflected heat here in the UK. |
| Foliage | Lemon coloured leaves emerge early spring and deepen to golden yellow through the early summer. These then mature into a light olive green ready for the hottest days. One of the best yellow foliage trees available. |
Commercial Trees Enquiry
Please note this is for trade only.