Acer platanoides 'Globosum'
"Norway Maple"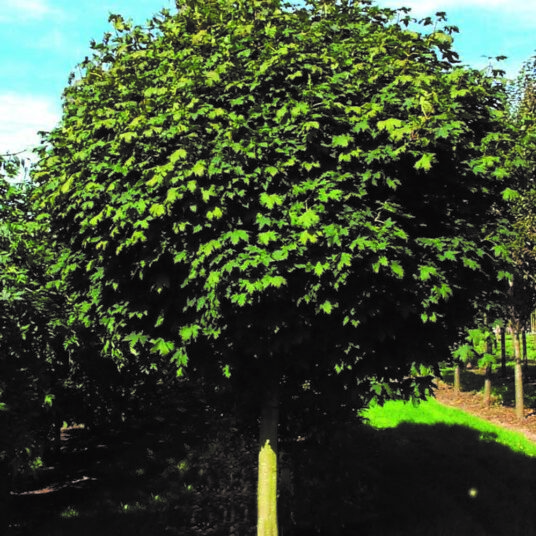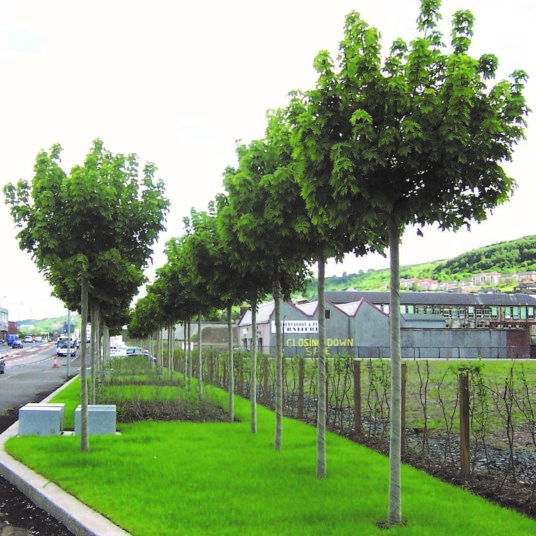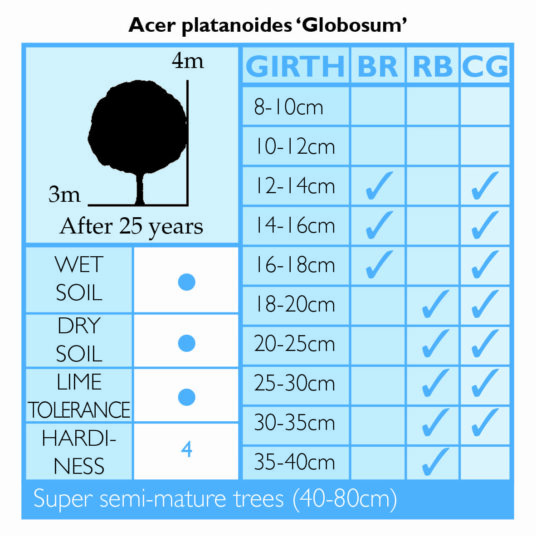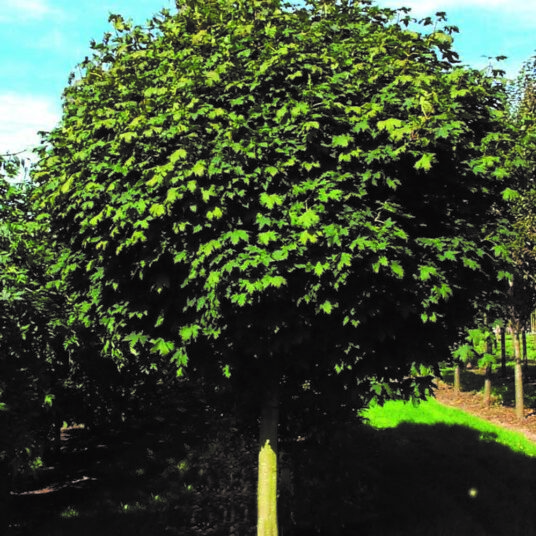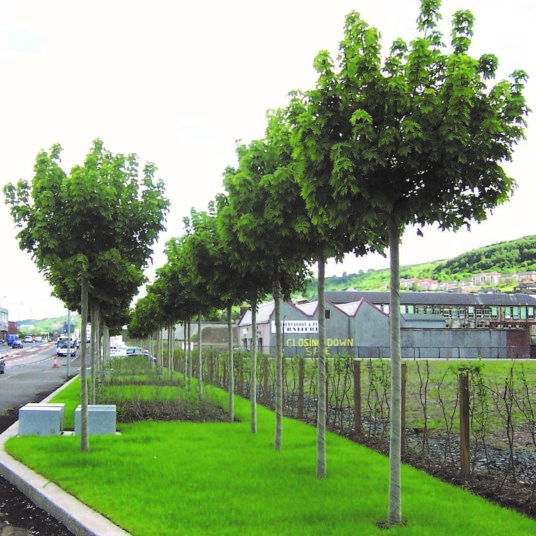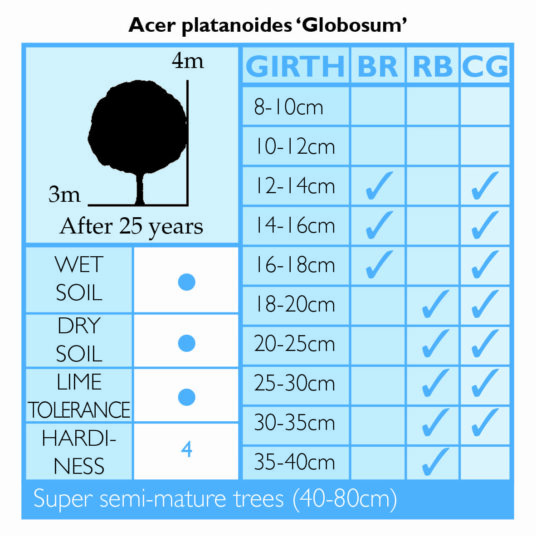 Acer platanoides 'Globosum'
"Norway Maple"
Enquire
Tree Information
Acer platanoides 'Globosum' is a fantastic tree originally conceived at the nursery of the famous Belgium horticulturist Louis Van Houtte. Created in the 1870s, the tree's unique form continues to be a favourite among designers today.
This variety of Norway Maple has a particularly tight global crown, which is grown and then grafted onto the trunk of a Norway Maple at 2.2m high for the vesicular tissues to join. The compact canopy is initially round in shape, but as the tree matures it reaches out a little to form a longer, rugby ball shape which can stretch to 5m across. It remains consistently dense and uniform, without any requirement for future pruning or annual maintenance schedules.
Like most acers, it has fantastic autumn colours of yellow blended with orange and gold.
Its naturally tough, hardy acceptance of urban conditions and "plant it, forget it" maintenance requirements make it an obvious choice for city locations.
For estate entrances or avenue pathways, try planting staggered with Acer platanoides 'Crimson Sentry'. The contrast of shape, colour and stature will create an artistic beauty.
| | |
| --- | --- |
| Size | 4m high x 4m wide after 25 years |
| Environment | Tolerant of urban pollution and poorer soils including chalk and clay, but not peat. Drought tolerant making it ideal for shopping locations, retail high streets and public squares. |
| Canopy | Short branches create a dense and uniformed canopy which is neatly round while youthful. This flattens slightly as it matures becoming a wider oblate spheroid. |
| Foliage | Large leaves, growing to 18cm across. Fantastic green summer colour melting into yellows and orange for autumn interest. |
Commercial Trees Enquiry
Please note this is for trade only.