Acer platanoides 'Emerald Queen'
"Norway Maple"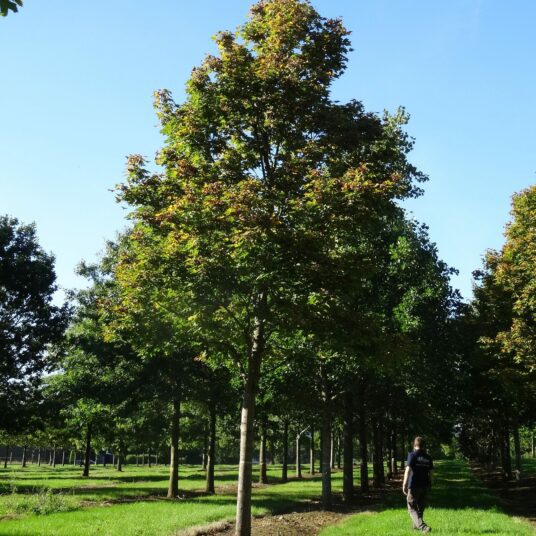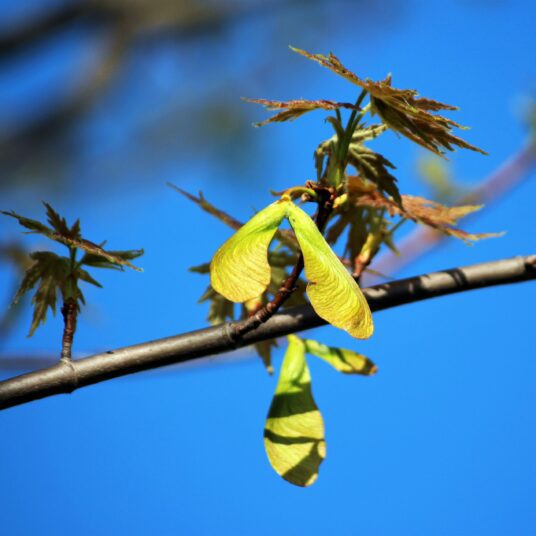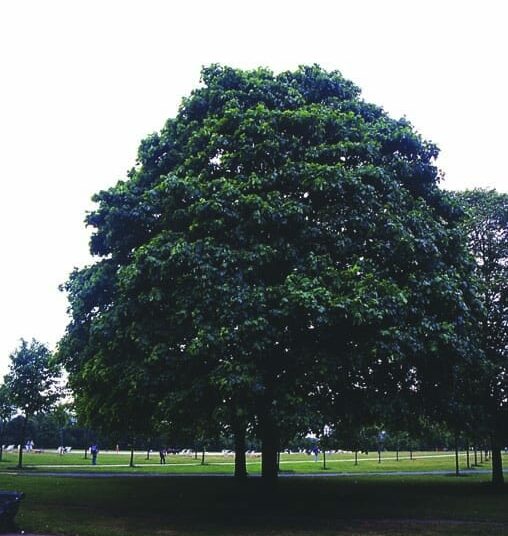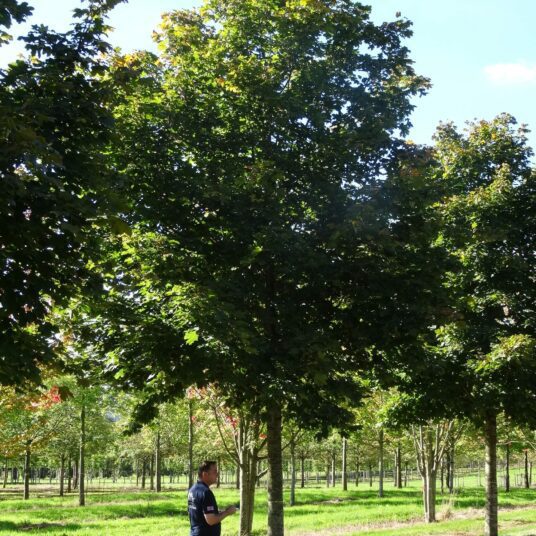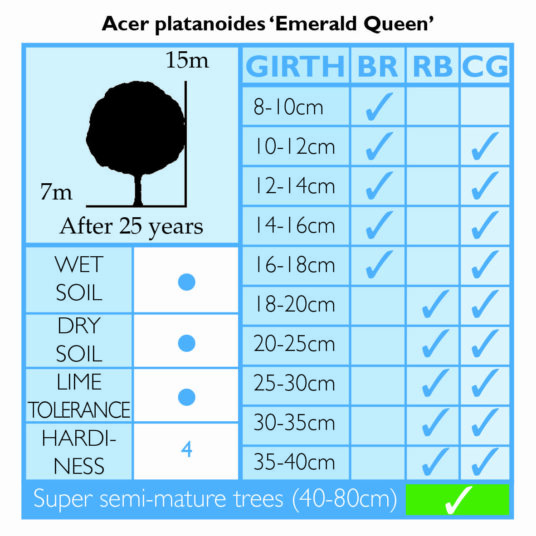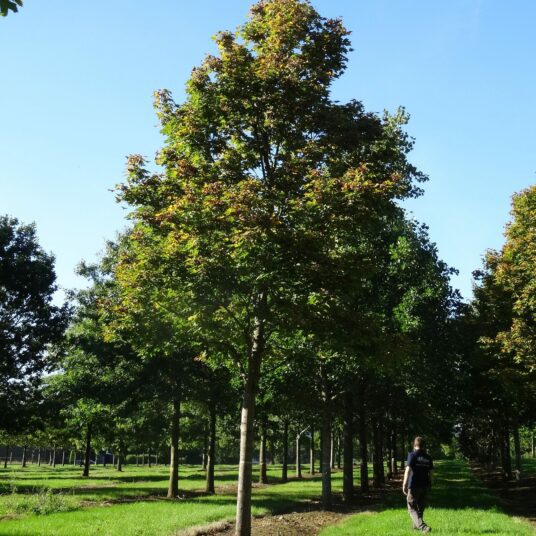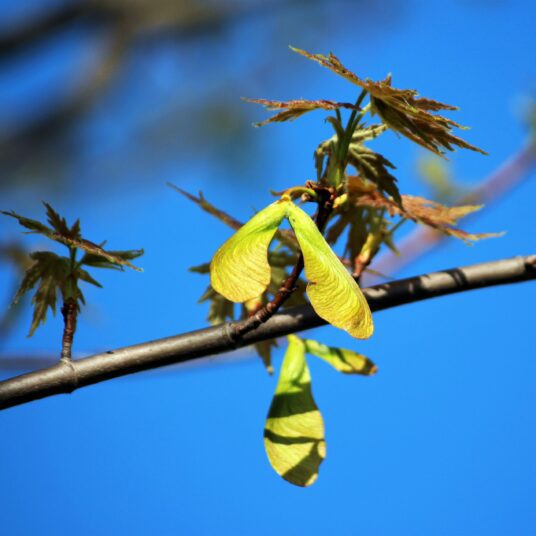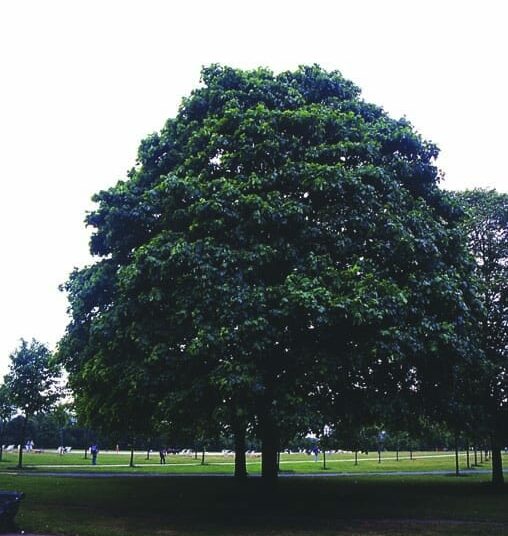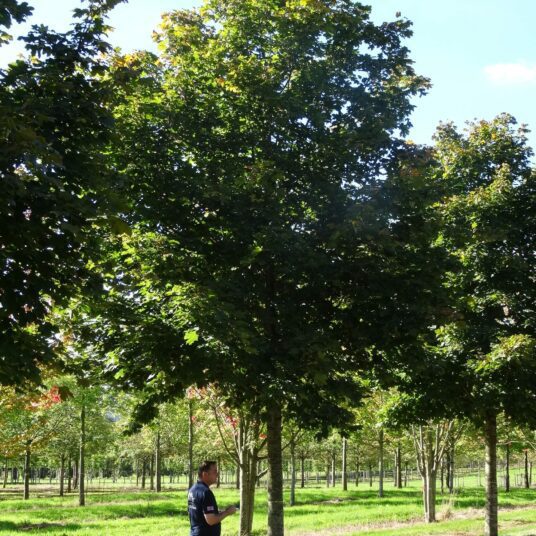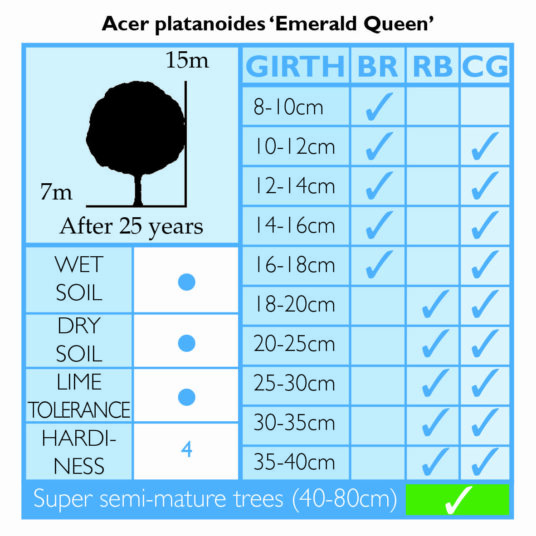 Acer platanoides 'Emerald Queen'
"Norway Maple"
Enquire
Tree Information
This American cultivar has become a firm favourite for inner-city planting, becoming the preferred choice of specification over the standard Norway Maple.
A vigorous strong cultivar that quickly establishes itself in its environment. Its strong central leader provides a substantially neater, more uniformed canopy. This is consistent throughout its maturity, making it ideal for avenue planning and landscape design.
Its leaves are a brighter, fresh-lime green during the summer. The new shoots during seasonal growth appear molten orange and red amongst the leaves, providing subtle contrasts of unique colour. As the nights draw in and autumn approaches, the canopy becomes ablaze of golden yellow with shoots of fiery orange mixed within. This autumn display becomes increasingly more spectacular as the tree broadens and matures.
Its qualities make it an ideal choice for urban planting, parkland features and avenue designs.
| | |
| --- | --- |
| Size | 15m high x 7m wide after 25 years |
| Environment | Tolerant of urban pollution and poorer soils including chalk and clay, but not on peat. Ideal as a street tree where space allows due to its dominant central leader and uniformed canopy. |
| Foliage | A rugged, leather-like leaf which emerges a faded ruby red, turning into brighter shiny green. The autumn colour offers deep yellows of amber and gold which become more magnificent as the tree matures in stature. |
| Flowers | Clusters of lemon-green tinted flowers emerge in early spring. A valuable source of pollen and nectar for bees. |
Commercial Trees Enquiry
Please note this is for trade only.