Acer platanoides 'Deborah'
"Norway Maple"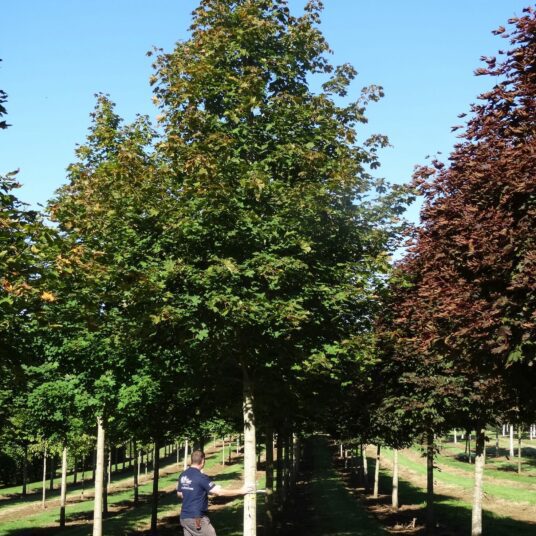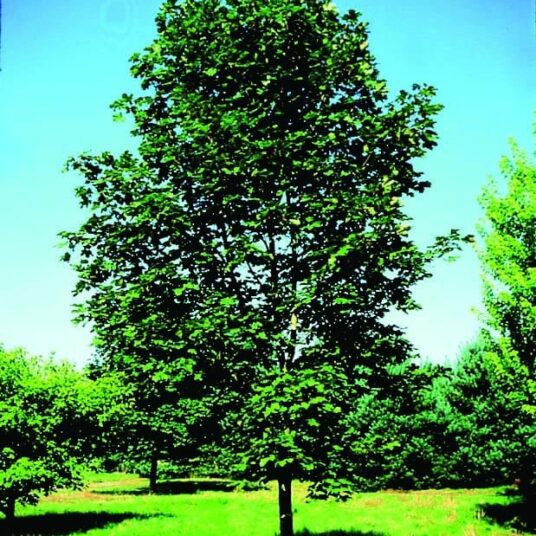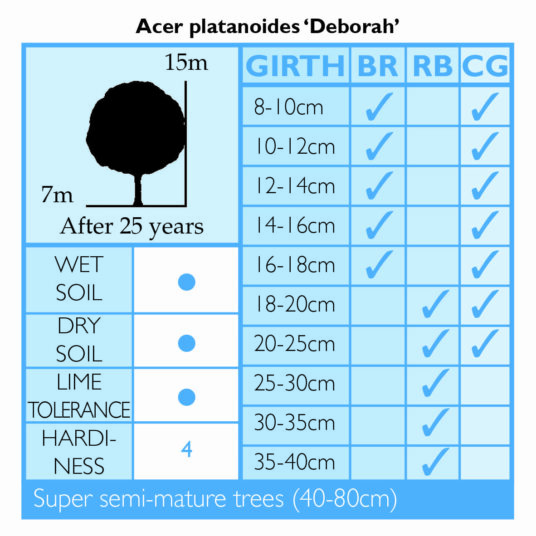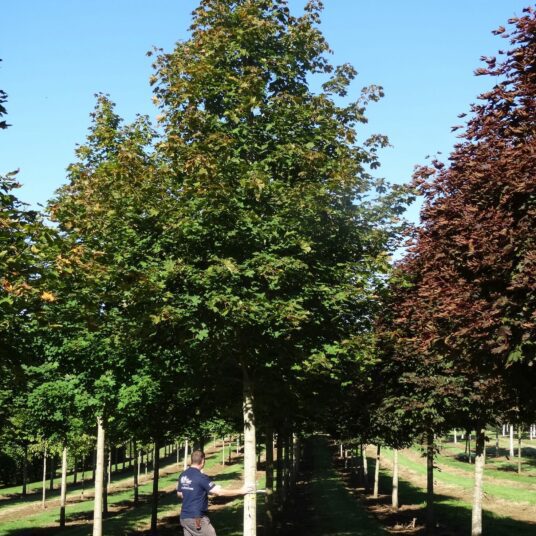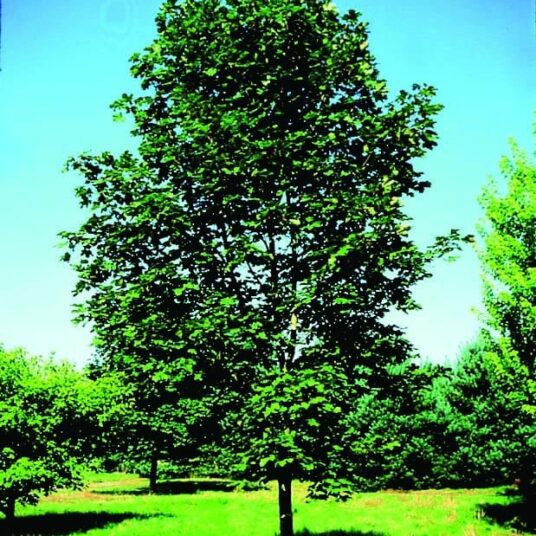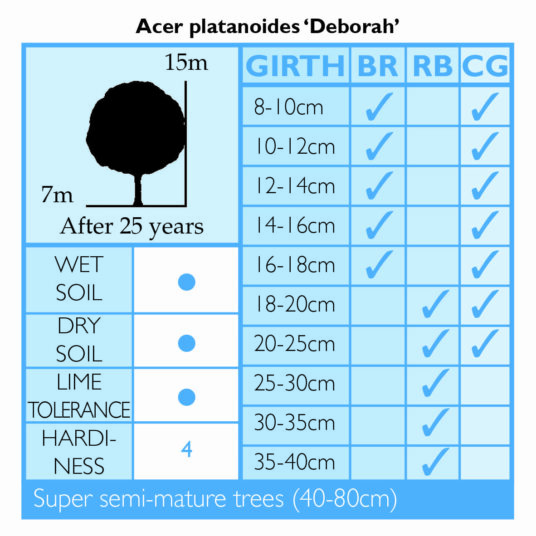 Acer platanoides 'Deborah'
"Norway Maple"
Enquire
Tree Information
This large Canadian cultivar works exceptionally well in urban locations when surrounded by tall sheer surface infrastructure. It endures reflected heat and is quite drought tolerant. It is remarkably resilient to pollution, making it a prominent feature tree within designer build schemes.
As with Norway Maple, the lemon-yellow flowers open at the beginning of spring. These have a contrasting opposition of colour against the emerging bright red growth of the new leaves.
After 2-3 weeks these leaves mature into a deep green, but what is so fascinating about this tree is that every new growth emerges as vivid red. This means that during the summer, the whole canopy of the tree flows and evolves with swirls of red and green, completely changing with every month's new growth. Over the course of the summer, the canopy will completely change 3-4 times, providing a startling seasonal interest.
During this autumn, the canopy cover is likened to a capsulated firework display, with vivid reds, burnt oranges and yellows.
A stunning feature tree with many applications for its use.
| | |
| --- | --- |
| Size | 15m high x 7m wide after 25 years |
| Environment | Very hardy tree which endures urban pollution, drought and reflected heat. It does require a better soil than the Norway Marple, demanding a more fertile, well drained soil. |
| Foliage | A very unique feature where red foliage is the first growth which emerges among the green leaves. This creates a flowing, evolving canopy that changes 3-4 times a season. |
| Flowers | Clusters of lemon green shaded flowers with five delicate petals emerge on the bare branches in early spring. A valuable source of pollen and nectar for bees. |
Commercial Trees Enquiry
Please note this is for trade only.