Acer platanoides 'Crimson King'
"Norway Maple"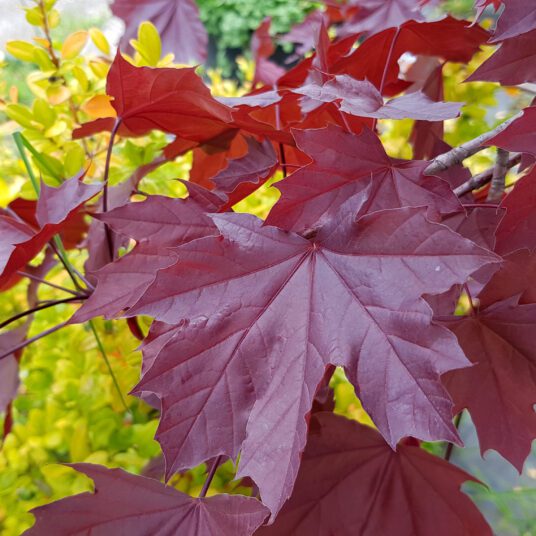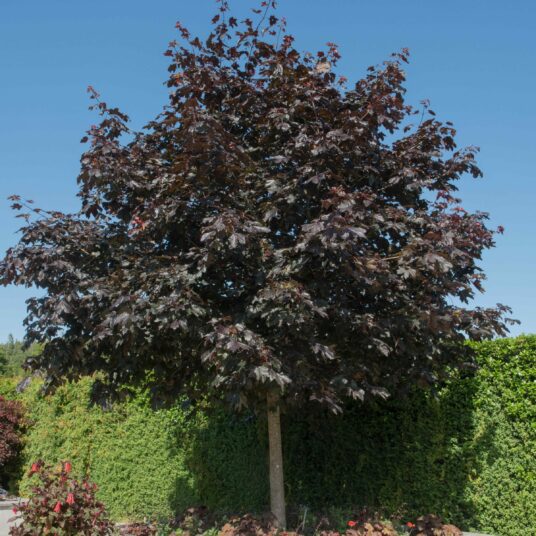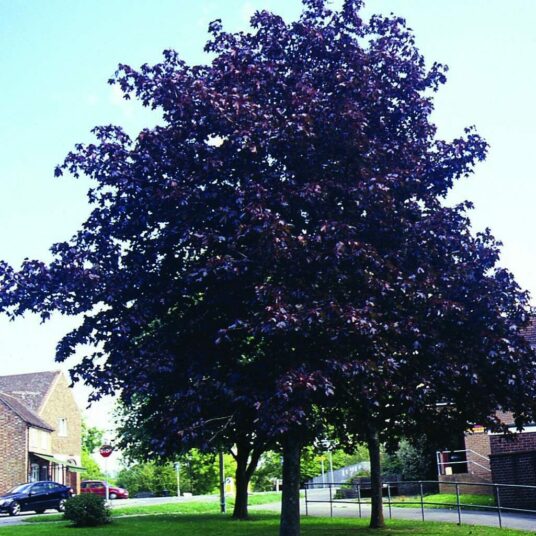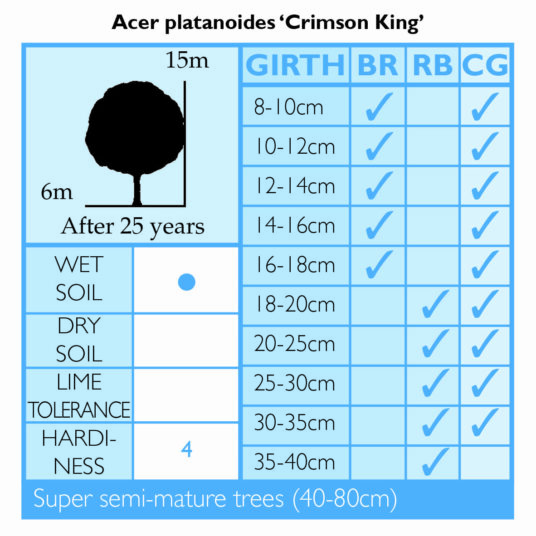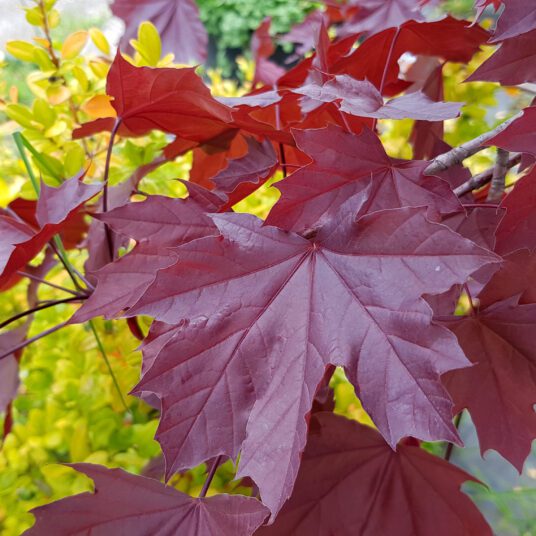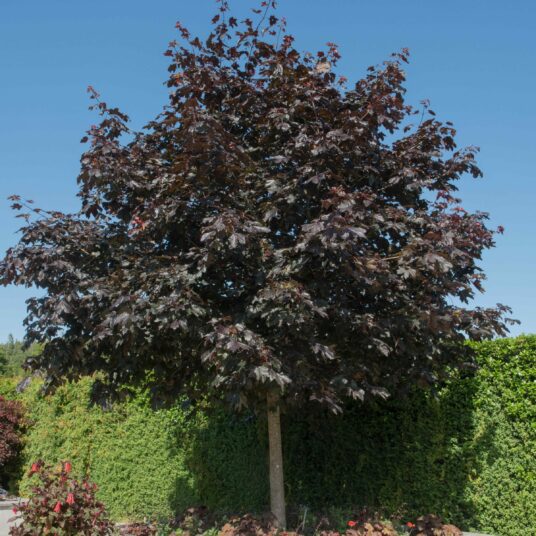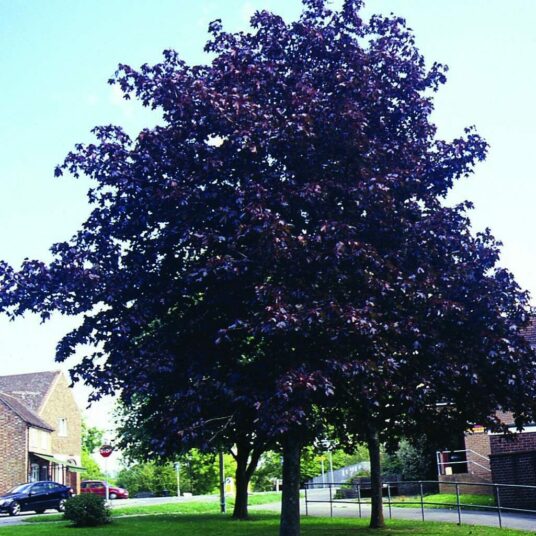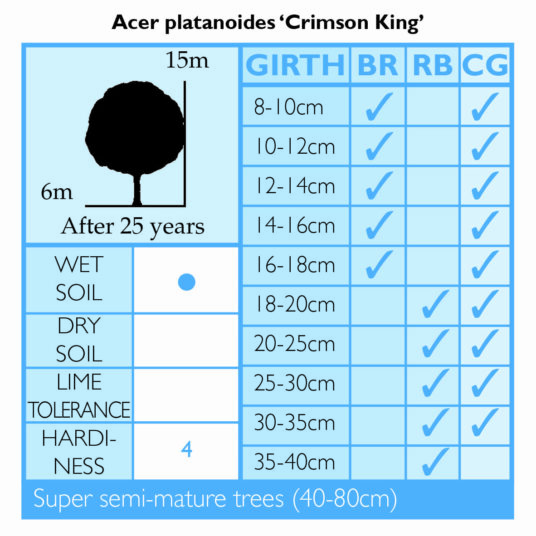 Acer platanoides 'Crimson King'
"Norway Maple"
Enquire
Tree Information
Like a splash of vintage Bordeaux wine, this strong vigorous cultivar of the Norway Maple will enrich any landscape. At the first signs of spring, its saffron flowers burst open against the emerging purple foliage, creating a stunning display. The leaves open to a large 15cm width and colour the landscape with shades of crimson plum throughout the spring and summer.
The autumn leaves then ignite into oranges and molten browns, proudly offering further seasonal interest and holding its leaves through to winter.
A large tree that reacts strongly to its surroundings. When it is planted on exposed open sites, it will grow a far-reaching, wider canopy cover. Best used as a solitary species as it can take a lot of the summer light, providing deep cooling shade below.
For stunning summer landscapes try making use of the Crimson King for a deep background palette, and then contrasting this with defined planting of the Acer platanoides Princeton Gold. The gold and light olive greens of the Princeton look unparalleled against the purple saturation of the Crimson King.
| | |
| --- | --- |
| Size | 15m high x 6m wide after 25 years |
| Environment | Tolerant of urban pollution and favours poor compacted soils, especially chalk. It will thrive anyway but doesn't fare well in waterlogged or peaty sites so will require good drainage. |
| Foliage | Typical maple shaped leaves but burst open in deep damson shades of crimson throughout the spring and summer. A fantastic feature on any landscape. |
| Flowers | Clusters of saffron shaded flowers with 5 delicate petals emerge on the bare branches in early spring. A valuable source of pollen and nectar for bees. |
Commercial Trees Enquiry
Please note this is for trade only.