Acer davidii 'George Forrest'
"Snakebark Maple"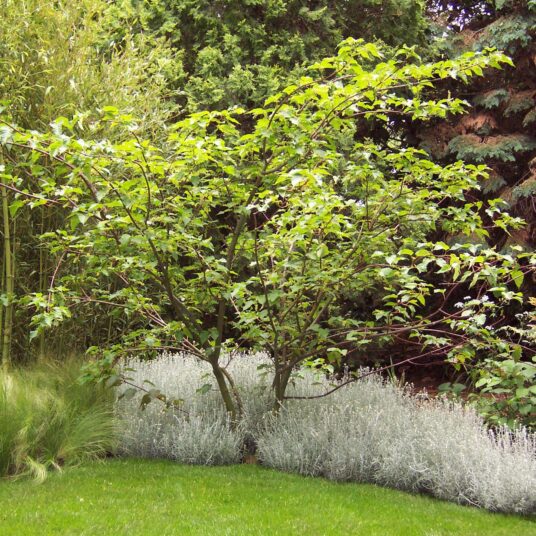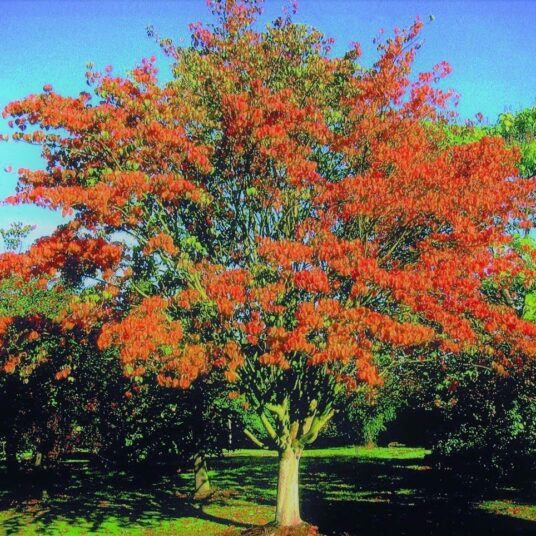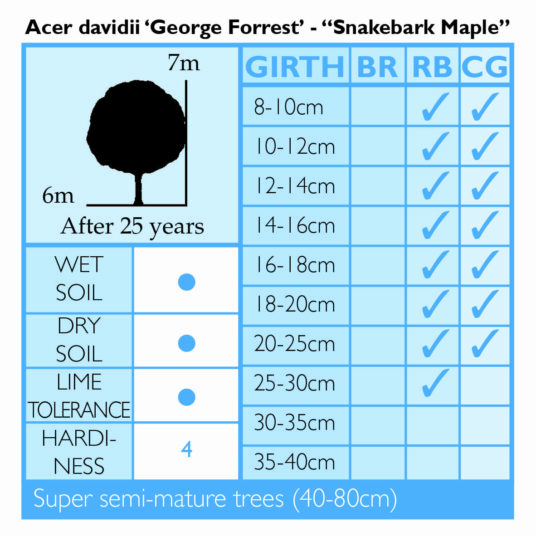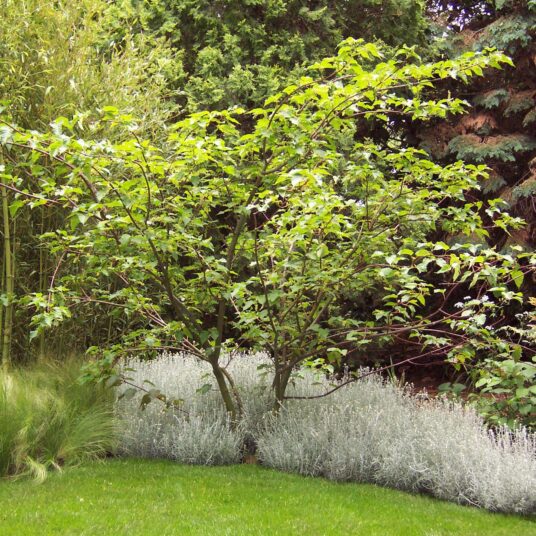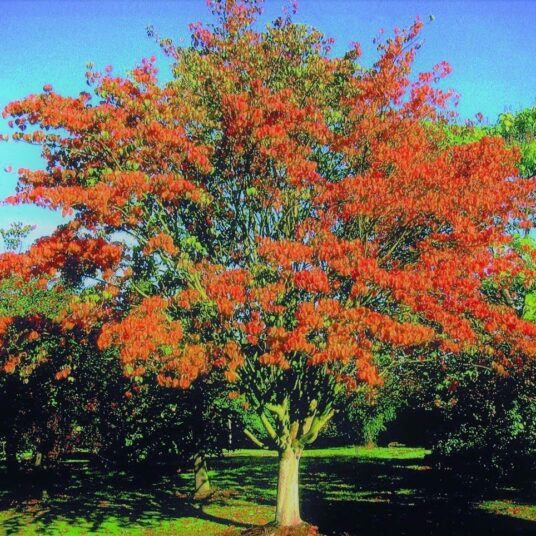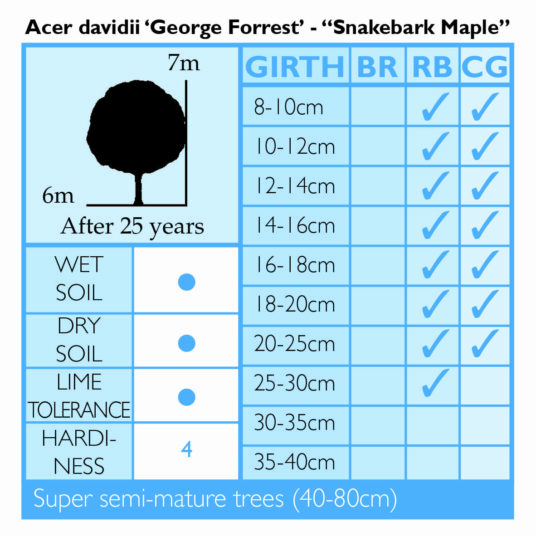 Acer davidii 'George Forrest'
"Snakebark Maple"
Enquire
Tree Information
Named after George Forrest, the famous Scottish botanist who collected the original seeds during his 1921 exhibition to the remote province of Yunnan. George returned these seeds to the UK, and because this cultivation was so unique amongst Acer davidii, it was named in his honour.
It is commonly referred to as Snake-bark due to the snake skin like appearance. The green leaves contrast beautifully against the ruby red stalks during the summer, with fantastic autumn colour to follow. When wind flows, it causes the canopy to come alive like the licking flames of a bonfire. As the leaves fall, the attractive unworldly bark remains a keen feature during the winter months. It is tolerant of most soil types and will thrive in a free-draining location.
| | |
| --- | --- |
| Size | 7m high x 6m wide after 25 years |
| Canopy | A wonderfully open, fan shaped canopy with upright spreading branches. |
| Foliage | Dark opal green leaves open from the rhubarb stalks. During the autumn the canopy appears ablaze with rich reds and pumpkin orange. |
| Bark | Snake-like, serrated bark which begins as a rhubarb red which distinctive yoghurt strokes. This matures into a deeper ginger brown bark but retains the milky vertical stripes. |
Commercial Trees Enquiry
Please note this is for trade only.