Acer campestre
"Field Maple"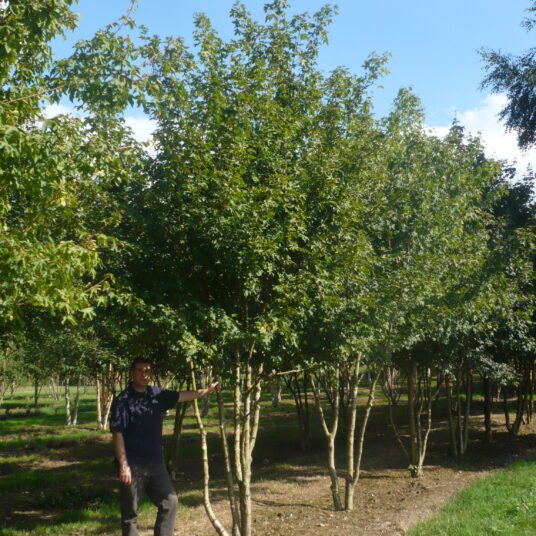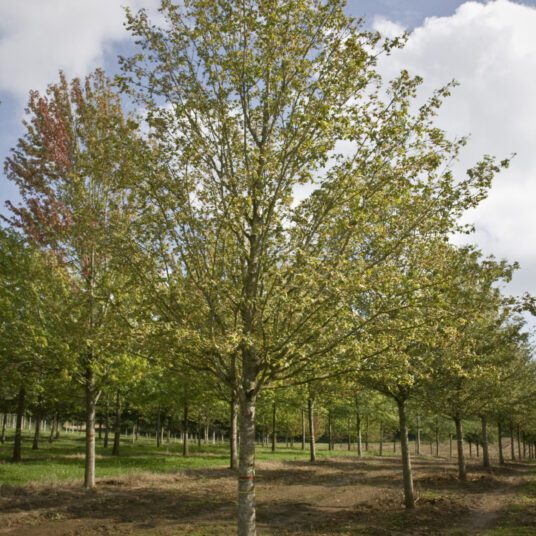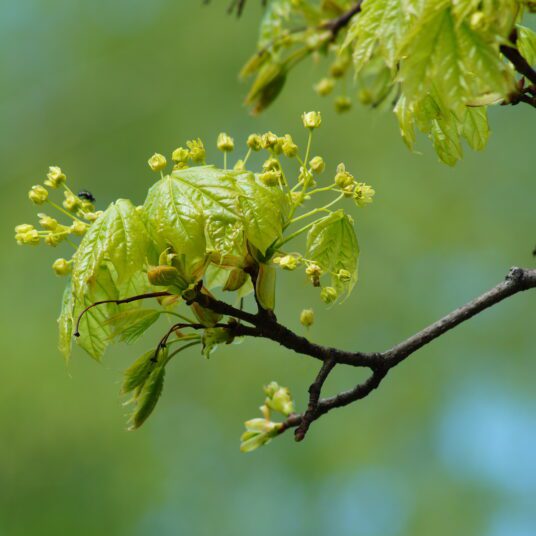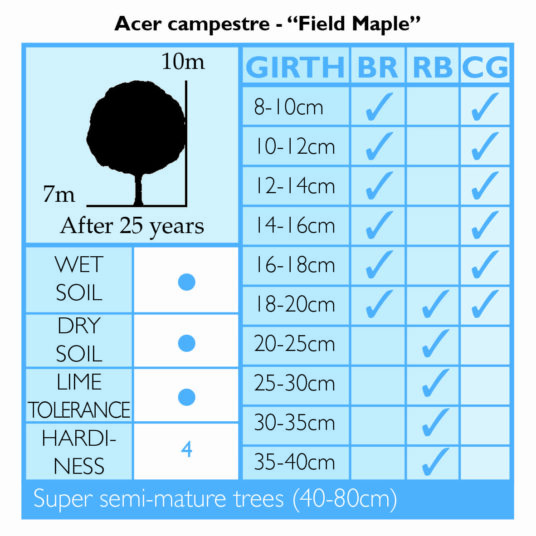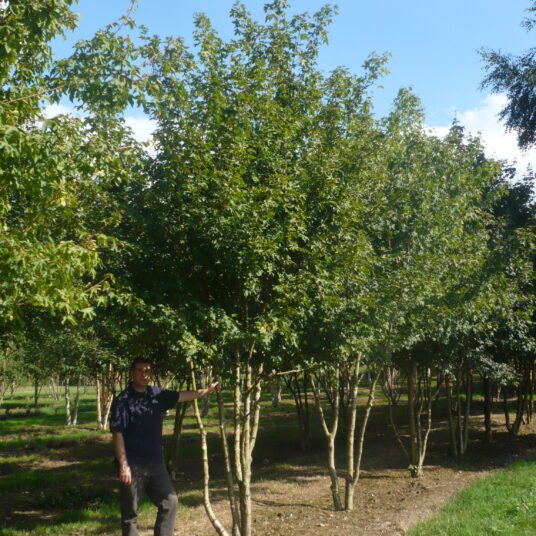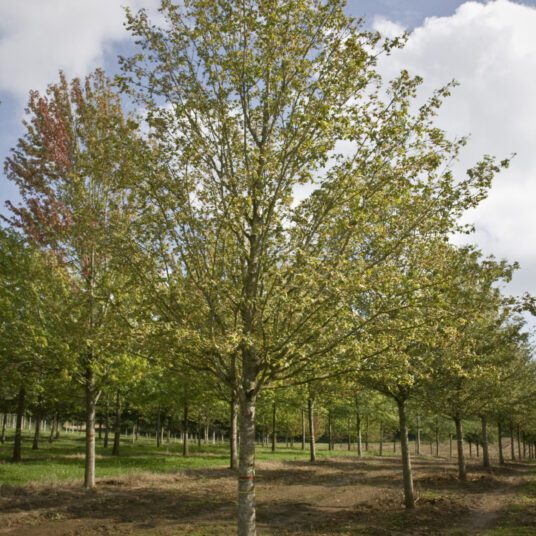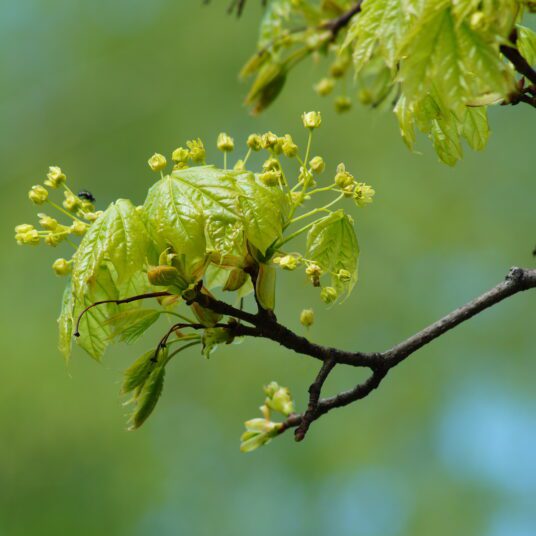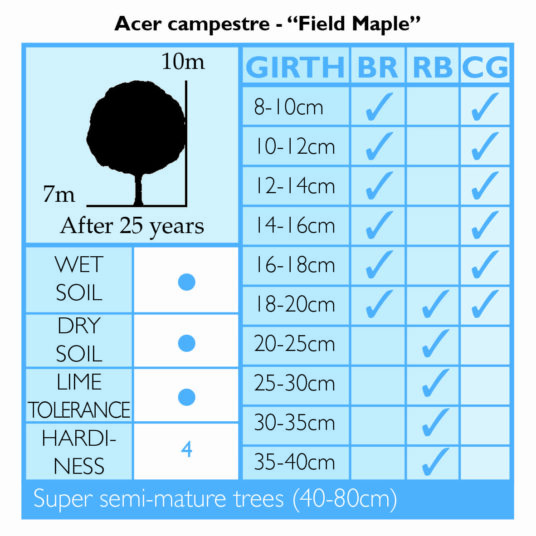 Acer campestre
"Field Maple"
Enquire
Tree Information
A medium-sized tree and the only variety of Acer that is native to the UK. It has a shaggy, bushy canopy which provides a more natural, rural appearance to its surroundings. In late spring it develops dark green leaves which are softer and less pointed than most Acers. Like many rural trees, it is an important food source for many insects and birds.
As summer draws to a close, its leaves melt into a deep shade of bronzed honey, providing a wonderful display of colour. Of all the native trees here in the UK, the Field Maple certainly has the most pronounced autumn character.
Although ideal as a hedging and forestry plant, it is a very practical tree with numerous applications. It will happily embrace our coastal areas, coping with the salt air and exposure to strong winds. It tolerates urban city problems too, dealing with compaction and pollution remarkably well.
| | |
| --- | --- |
| Type | Deciduous Broadleaf |
| Size | 10m high x 7m wide after 25 years |
| Environment | A hardy tree, native to the UK, that will grow in most soil conditions. It thrives in shallow soil over limestone, so is particularly suited for the south of the UK. |
| Resilience | Will prevail in difficult sites, tolerating many issues such as compaction, coastal air in strong exposed winds, urban pollution and drought. |
| Canopy | A shaggy, bushy canopy lending a natural, rural appearance to its surroundings. |
| Foliage | Leaves are smaller and more rounded than typical maples. This has one of the strongest autumn colours of all our native trees. |
| Multi Stem | Multi-stem option available |
Commercial Trees Enquiry
Please note this is for trade only.