Inspiring shapes and form of trees to add more choice to the designer's palette.
Innovation and development has always been at the heart of Hillier business, guided by discussion and feedback from our customers.
Through decades of innovation, we can offer both an exciting range of tree species plus the possibility of creating distinctive shapes or forms of trees, adding more creativity to the designer's palette.
---
Cube-headed trees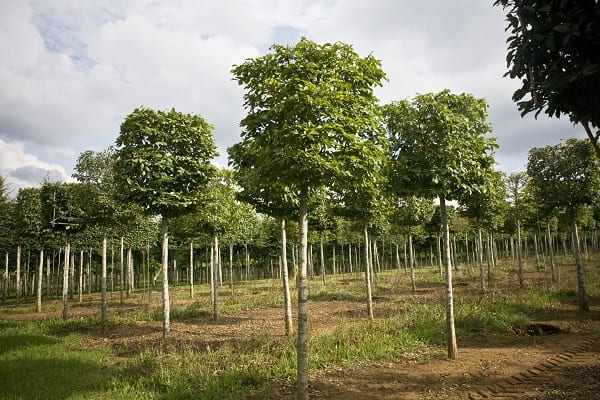 Cube-headed trees are widely used across Europe to create wonderful avenues and special spaces. Hillier Trees produces Tilia and Carpinus as cubes in a range of sizes from 20-25cm girth upwards. These trees are proving popular for urban projects due to their strong architectural form.
Cubed trees are produced on a 2.2metre clear stem and have been shaped and grown on in the nursery to provide a well-shaped cube that gives instant impact.
---
Pleached trees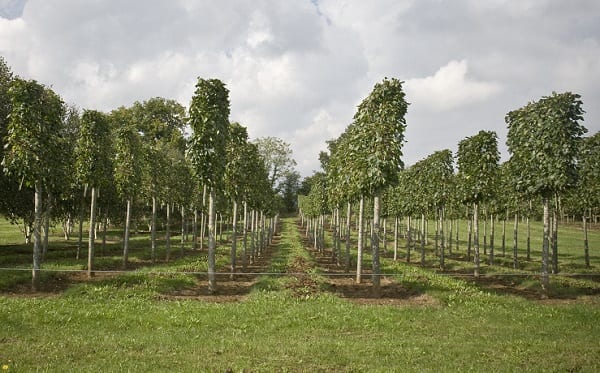 Flat-trained pleached trees continue to be popular. We produce them with a 2.2m clear stem, then trained out onto five lines. Trees are grown on a bamboo framework which can be kept on the trees when planted. Depending on the desired effect, the usual planting distance between trees would be 3m.
The species currently available as pleached are Tilia, Carpinus betulus and Platanus.
---
Parasol or Roof-trained trees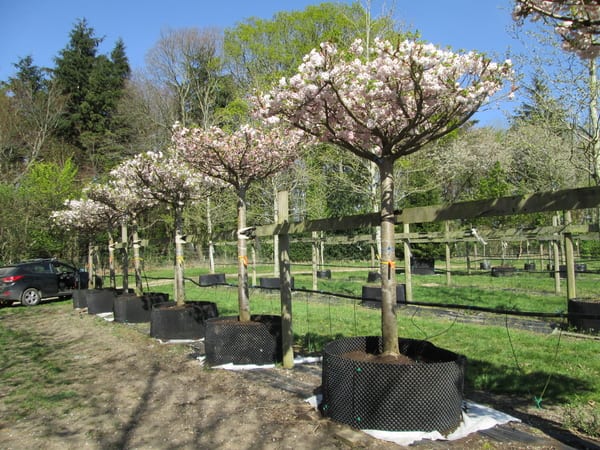 We use our growing expertise to train parasol-shaped trees from a wide range of species. These create a striking appearance with their attractive canopies, along with excellent areas of shade.
---
Archways, Balls or Instant Pollards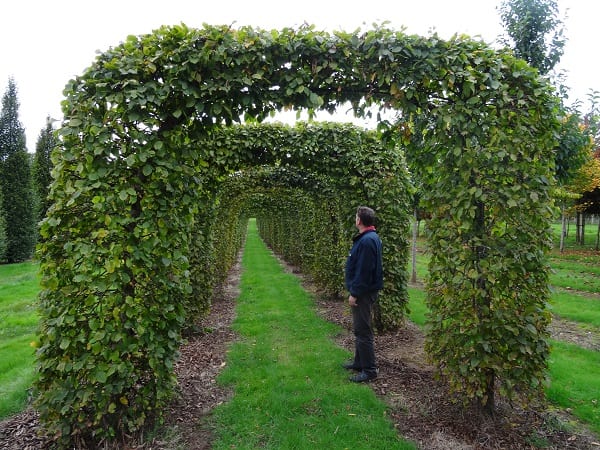 Our archway, ball or instant pollard shapes offer more special interest forms. Perfect for those projects which require something extra special, but at a large enough size to give you instant impact.