Project: BSkyB Headquarters at Isleworth, West London
Client: BSkyB
Requirement: 230 semi-mature and one super semi-mature Oak tree at 90-100cm girth, 29,000 shrubs, herbaceous plants and grasses
Date: Summer 2016 – Spring 2017
Deliveries made: 65
Project Manager: James Alexander
---
BSkyB were creating three state-of-the-art buildings at their Isleworth headquarters in West London to promote the well-being, creativity and productivity of thousands of employees. The total project, a regeneration of the old Harrods warehouse industrial site, consisted of a 31,000-square metre mixed-used office and studio hub, a fully-equipped health and fitness centre and a 3,600-square metre timber frame building that would become home to the Sky academy.
They wanted a partner who could collaborate with them as a 'one-stop-shop', a single supplier to provide all the trees and plants they needed.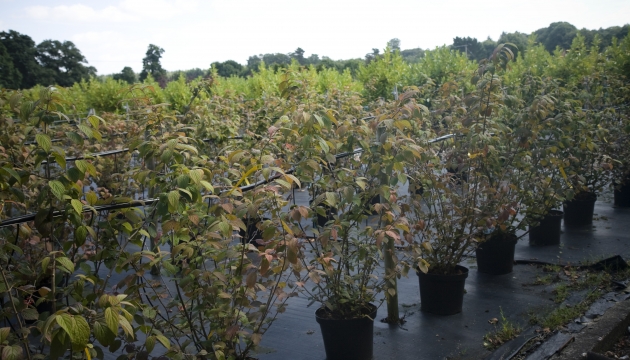 ---
Production
Over a period of almost a year, we supplied 230 semi-mature trees and one super semi-mature Oak. All stock was containerised on our container nursery and maintained in a dedicated 'contract potting' area. Every tree was tagged by the landscape architect at either our field or container nurseries, to ensure easy identification and subsequent planting at the correct location on site.
Alongside trees, Hillier also supplied around 29,000 shrubs, herbaceous plants and grasses from our plant nurseries.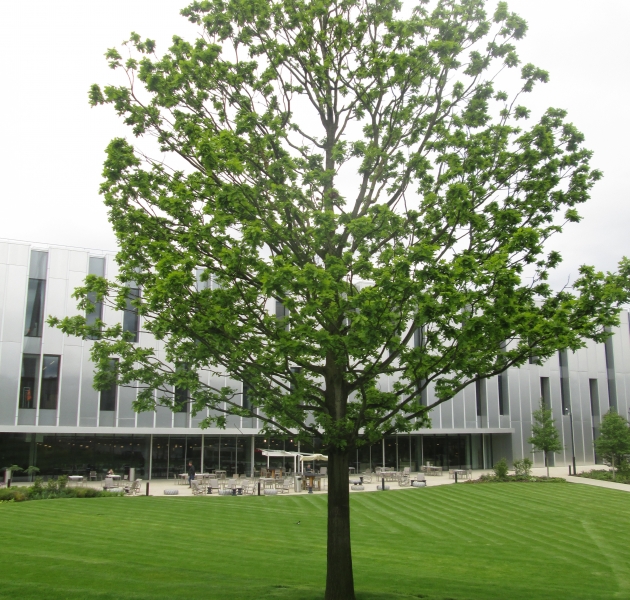 ---
Delivery
There were 65 deliveries made in total over four phases.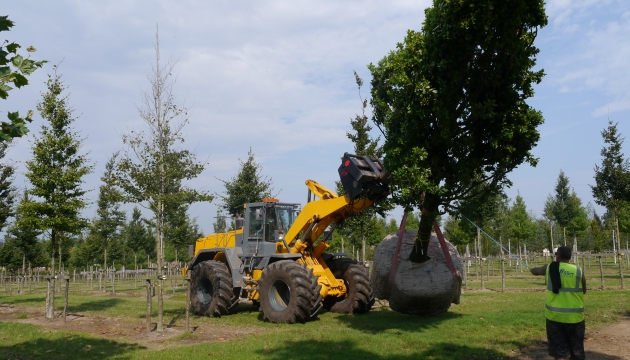 ---
Horticultural Skills
With such a large and diverse range of trees and plants supplied, it was important we selected the right varieties for the location. We worked together with the landscape architect to select the right plants for the soil pH. We also gave advice and support on planting throughout the project.
---
Project Summary
This was an exciting regeneration project, that required supply of a large number of trees and plants in a relatively short timeframe. The landscape was completed within the time limits set by the client. The key to the success of this project was effective project management, working in close liaison with the client, landscape contractor and landscape architect.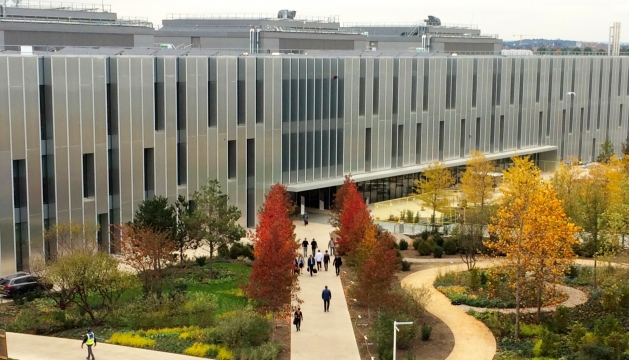 ---
Tree Factfile
Some of the key tree varieties selected for this project were:
Liquidambar styraciflua 'Worplesdon'
Chosen for its superb autumn colour.
Acer freemanii 'Autumn Blaze'
Chosen for its superb autumn colour.
Super-Semi-Mature Oak
A statement tree for instant impact at 90-100cm girth
---
Our Value
Ability to provide a comprehensive range of trees, along with plants and landscaping services as needed
Experienced with large-scale projects, providing effective project management and support