Age Restricted Item
This product is restricted by age and will require confirmation on purchase, and ID on delivery to show that you are over 18.
Exceptional Item
Please note this is classed as an exceptional item due to its size and will incur a delivery surcharge at checkout.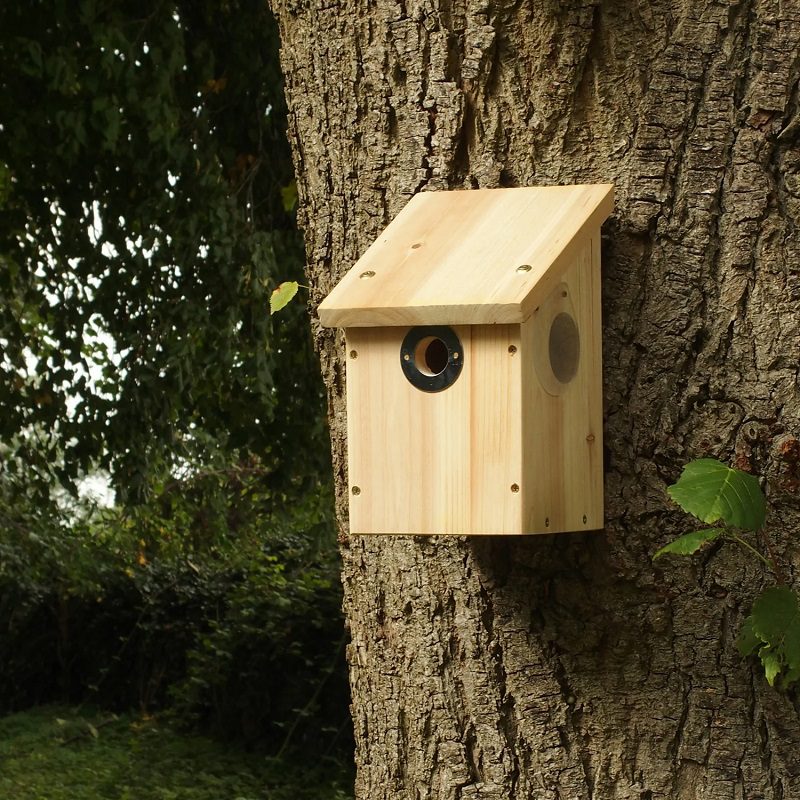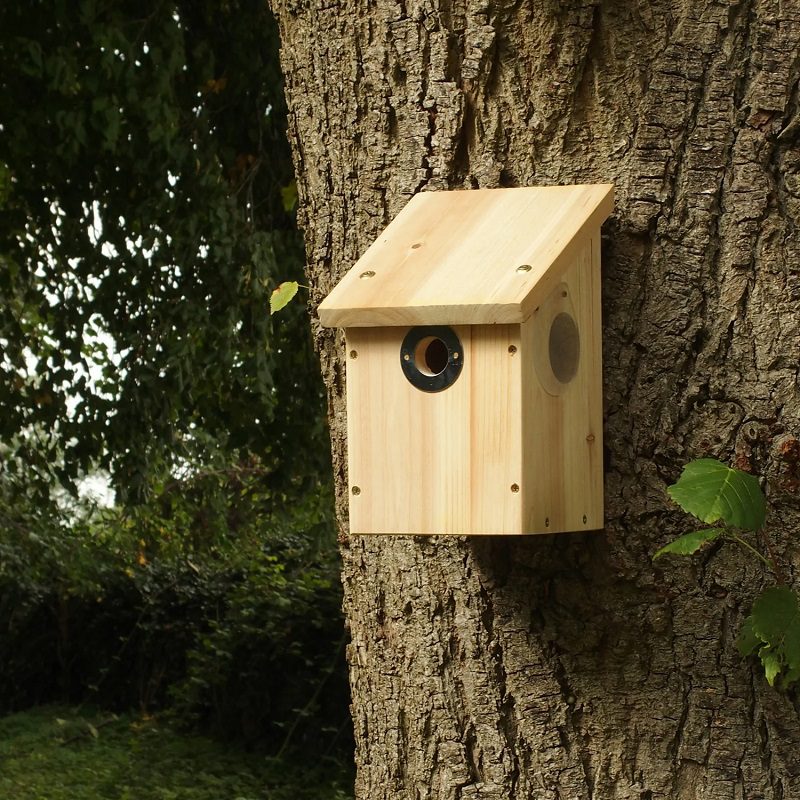 Wildlife World Camera Nestbox & Colour/Infrared Audio Camera Kit
SKU: 00331726
To save products, log in to your Gardening Club account or create a free account.
Add to Basket
Could not add to basket, please try again.
Product Details
Wildlife Worlds Colour and Infrared Camera Nest Box is a robust starter kit for watching and listening to wild birds. You're now able to watch the nest during the day and at night.
The bird nest box is made of solid FSC naturally durable timber, pitched roof and camera clip secured in the roof. It has a 32 mm stainless-steel hole protector and Perspex panel on the side to improve camera colour resolution.
The CMOS colour/infrared camera operates in high-quality colour during daylight and then switches to black and white in low light levels and darkness. The nest box has a side window to increase light into the box and boost camera performance. The supermini camera is ideal for wildlife and domestic installations such as nest boxes, hedgehog houses, bat boxes, insect houses and covered bird feeders. Or for domestic pet surveillance, aviaries, stables, hutches etc.
Connect to your TV set or monitor via a 30-metre screened cable into the supplied SCART adapter. Power the camera via a low voltage power adapter also included in the kit.
Wild Birdcare & Wildlife
455
679505014074
Delivery Information
Standard Delivery

UK delivery shipped within 5 working days, Monday to Friday via DPD.

£6.99 Free delivery on orders over £100

Small Item Delivery (Applies to small items such as packets of seeds).

UK delivery shipped within 5 working days, Monday to Friday. Delivered via Royal Mail, or DPD.

£2.99

Gift Cards

UK delivery shipped within 48 hours, Monday to Friday, sent via Royal Mail.

Free

Furniture & Barbecue delivery

We can deliver to addresses in Bedfordshire, Berkshire, Buckinghamshire, Cornwall, Dorset, Devon, East Sussex, Essex, Gloucestershire, Hampshire, Herefordshire, Hertfordshire, Kent, London (addresses within the congestion charge zone will incur a surcharge) Northamptonshire, Oxfordshire, Somerset, Surrey, Warwickshire, West Sussex and Wiltshire.

For any locations outside of this, we are still able to deliver, but please contact us at onlineshop@hillier.co.uk for a bespoke delivery estimate.

Delivery to these regions, within 7-14 working days, Monday to Friday. Delivered by Hillier.

£14.99 Free delivery on orders over £499 (Addresses within the congestion charge zone will incur a surcharge)

Exceptional Item Surcharge

For over-sized items (such as heavy items over 10kg or large items over 1 metre) an additional surcharge will apply depending on the item and will be confirmed at checkout.

Confirmed at checkout.