Age Restricted Item
This product is restricted by age and will require confirmation on purchase, and ID on delivery to show that you are over 18.
Exceptional Item
Please note this is classed as an exceptional item due to its size and will incur a delivery surcharge at checkout.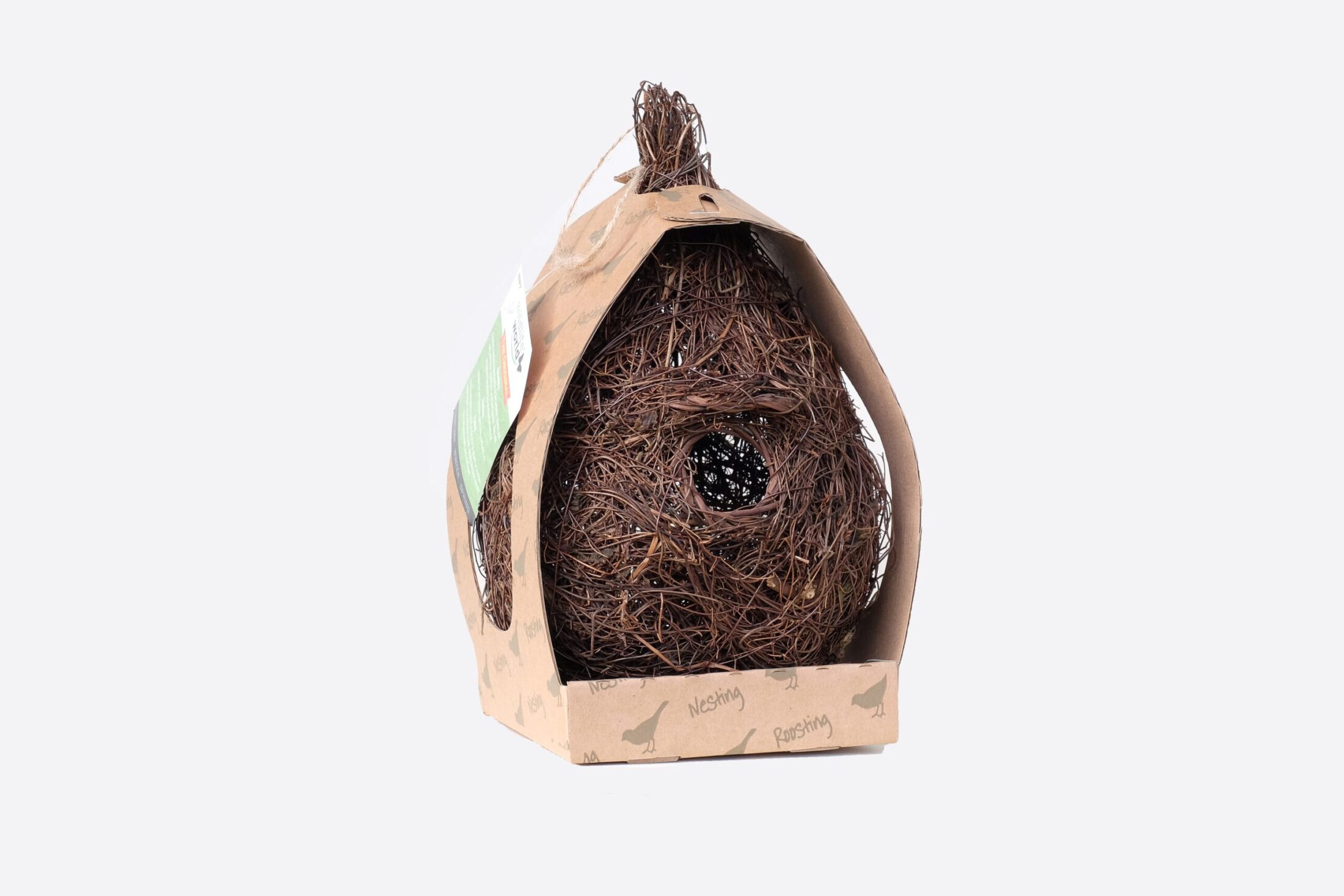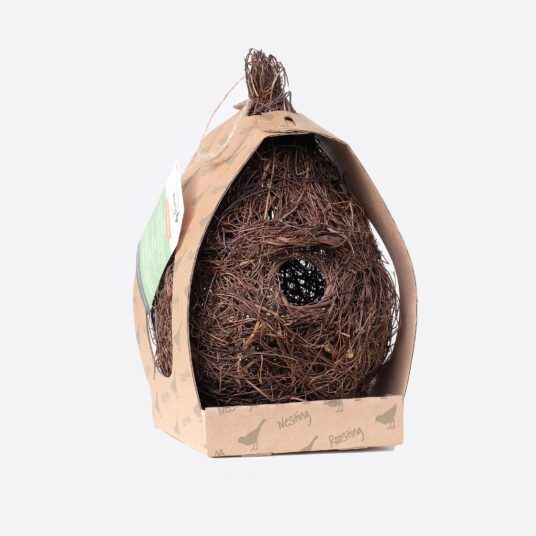 Giant Roost Pocket Small Bird Nester
SKU: 00279806
To save products, log in to your Gardening Club account or create a free account.
Add to Basket
Could not add to basket, please try again.
Product Details
Our new giant roost nest pocket is perfect for roosting and nesting for small garden birds. Cosy roosting spaces out of the prevailing wind can be a life saver for small birds during harsh weather conditions. Without somewhere to shelter they use up vital energy reserves just trying to keep warm. If food is also scarce this can become critical for the bird's survival.
Like our original small roost pocket, the Giant Nest Pocket has a sturdy inner frame to support the brushwood covering. We have designed in integral fixing loops so that the nester can be easily tied into suitable foliage or vegetation. This giant roost nest pocket may also be used by nesting birds in spring time. The size and shape is suitable for small nesting hole species such as blue tits and other small birds. The small round entrance has a little rattan door step which serves as a landing platform as well as a cute little porch designed to cast rain away from the nester entrance hole.
Wild Birdcare & Wildlife
455
5056333616727
Delivery Information
Standard Delivery

UK delivery shipped within 5 working days, Monday to Friday via DPD.

£6.99 Free delivery on orders over £100

Small Item Delivery (Applies to small items such as packets of seeds).

UK delivery shipped within 5 working days, Monday to Friday. Delivered via Royal Mail, or DPD.

£2.99

Gift Cards

UK delivery shipped within 48 hours, Monday to Friday, sent via Royal Mail.

Free

Furniture & Barbecue delivery

We can deliver to addresses in Bedfordshire, Berkshire, Buckinghamshire, Cornwall, Dorset, Devon, East Sussex, Essex, Gloucestershire, Hampshire, Herefordshire, Hertfordshire, Kent, London (addresses within the congestion charge zone will incur a surcharge) Northamptonshire, Oxfordshire, Somerset, Surrey, Warwickshire, West Sussex and Wiltshire.

For any locations outside of this, we are still able to deliver, but please contact us at onlineshop@hillier.co.uk for a bespoke delivery estimate.

Delivery to these regions, within 7-14 working days, Monday to Friday. Delivered by Hillier.

£14.99 Free delivery on orders over £499 (Addresses within the congestion charge zone will incur a surcharge)

Exceptional Item Surcharge

For over-sized items (such as heavy items over 10kg or large items over 1 metre) an additional surcharge will apply depending on the item and will be confirmed at checkout.

Confirmed at checkout.