Age Restricted Item
This product is restricted by age and will require confirmation on purchase, and ID on delivery to show that you are over 18.
Exceptional Item
Please note this is classed as an exceptional item due to its size and will incur a delivery surcharge at checkout.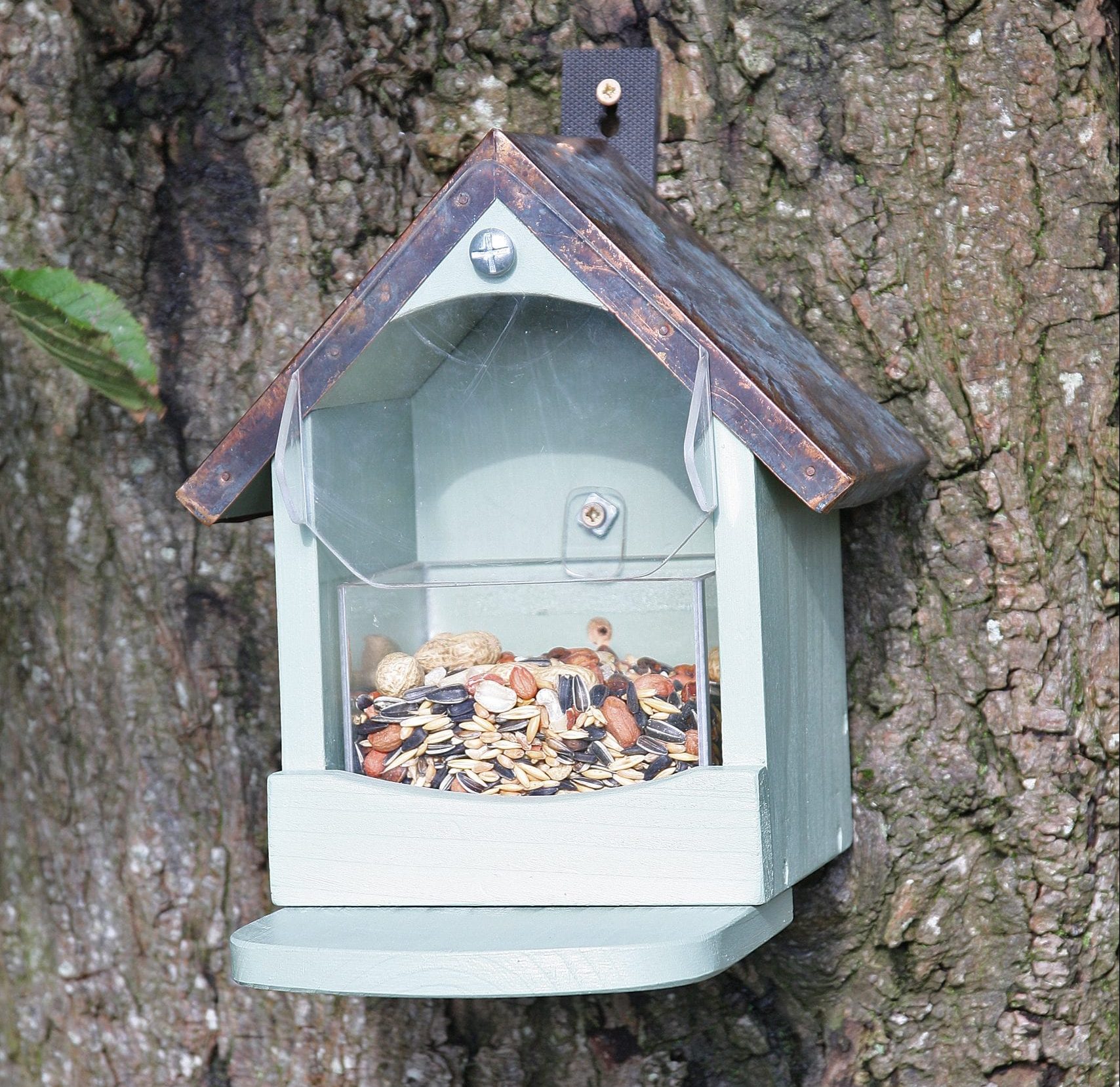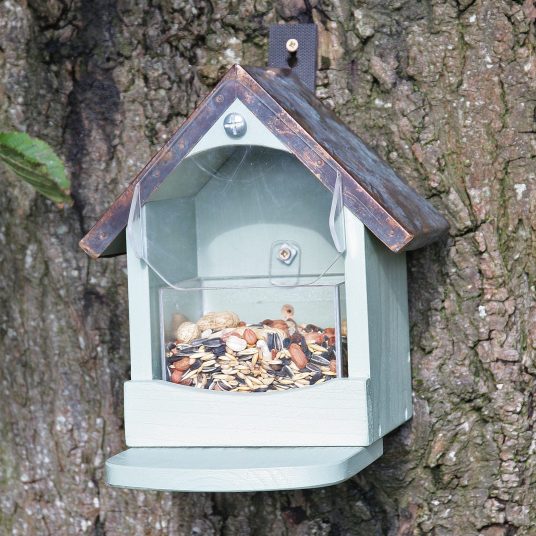 Craftsman Squirrel Feeder
SKU: 00349139
To save products, log in to your Gardening Club account or create a free account.
Add to Basket
Could not add to basket, please try again.
Product Details
A new take on a traditional squirrel feeder, the Craftsman Squirrel Feeder utilises an innovative side-to-side swinging 'door' for more fun watching squirrels feed. Designed and refined over many months by our workshop Craftsman for your garden squirrels. The feeder features a real copper roof with natural verdigris to protect the wood against hungry squirrels! The feed hopper is transparent to allow monitoring of food levels plus it is also easily removable for cleaning and filling. A strong recycled plastic hanger ensures the feeder will remain in place for many years with little maintenance. Designed for both Grey and Red Squirrels. Locate where you can get a good view of the squirrels antics for maximum fun.
Made using sustainable materials. Made from FSC timber and with a distressed duck egg blue paint finish. As this is a water-based wash finish you will see the natural wood grain and resins through the paint. This is not a fault and the paint finish can be refreshed annually to maintain appearance.
Main Features:
Removable easy clean hopper
Transparent swivel door
Copper Feature roof
Swivel base to reduce size for shipping
Made with love from sustainable, low impact materials
Wild Birdcare & Wildlife
455
679505021164
Delivery Information
Standard Delivery

UK delivery shipped within 5 working days, Monday to Friday via DPD.

£7.99 Free delivery on orders over £250

Small Item Delivery (Applies to small items such as packets of seeds).

UK delivery shipped within 5 working days, Monday to Friday. Delivered via Royal Mail, or DPD.

£2.99

Gift Cards

UK delivery shipped within 48 hours, Monday to Friday, sent via Royal Mail.

Free

Furniture & Barbecue delivery

We can deliver to addresses in Bedfordshire, Berkshire, Buckinghamshire, Cornwall, Dorset, Devon, East Sussex, Essex, Gloucestershire, Hampshire, Herefordshire, Hertfordshire, Kent, London (addresses within the congestion charge zone will incur a surcharge) Northamptonshire, Oxfordshire, Somerset, Surrey, Warwickshire, West Sussex and Wiltshire.

For any locations outside of this, we are still able to deliver, but please contact us at onlineshop@hillier.co.uk for a bespoke delivery estimate.

Delivery to these regions, within 7-14 working days, Monday to Friday. Delivered by Hillier.

£14.99 Free delivery on orders over £499 (Addresses within the congestion charge zone will incur a surcharge)

Exceptional Item Surcharge

For over-sized items (such as heavy items over 10kg or large items over 1 metre) an additional surcharge will apply depending on the item and will be confirmed at checkout.

Confirmed at checkout.