Age Restricted Item
This product is restricted by age and will require confirmation on purchase, and ID on delivery to show that you are over 18.
Exceptional Item
Please note this is classed as an exceptional item due to its size and will incur a delivery surcharge at checkout.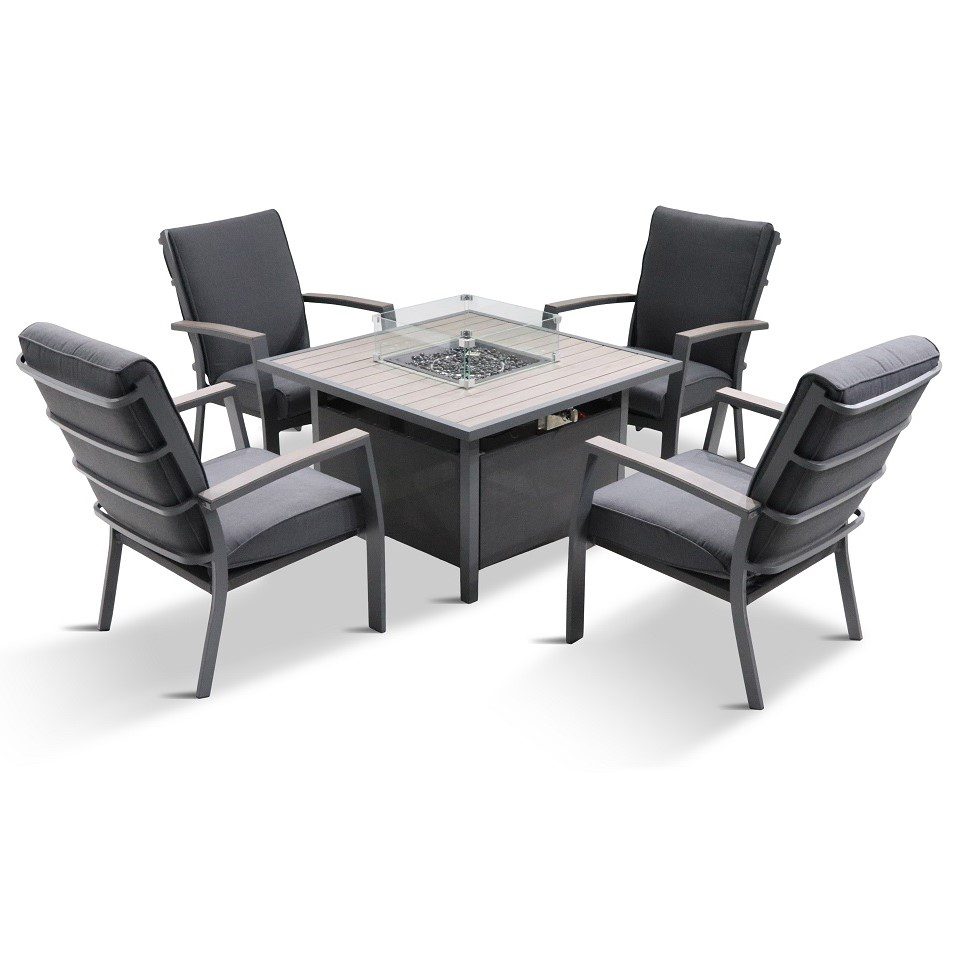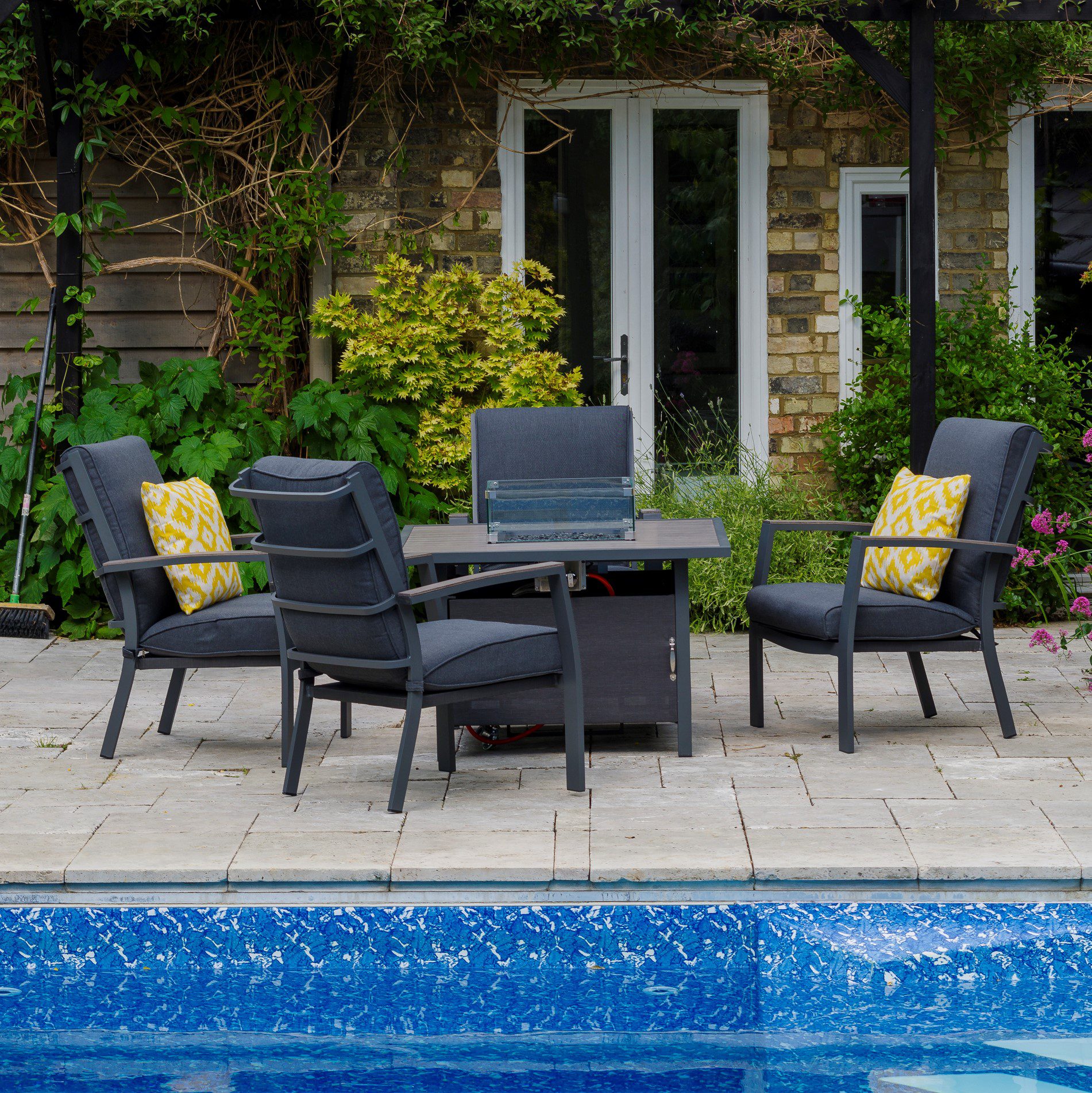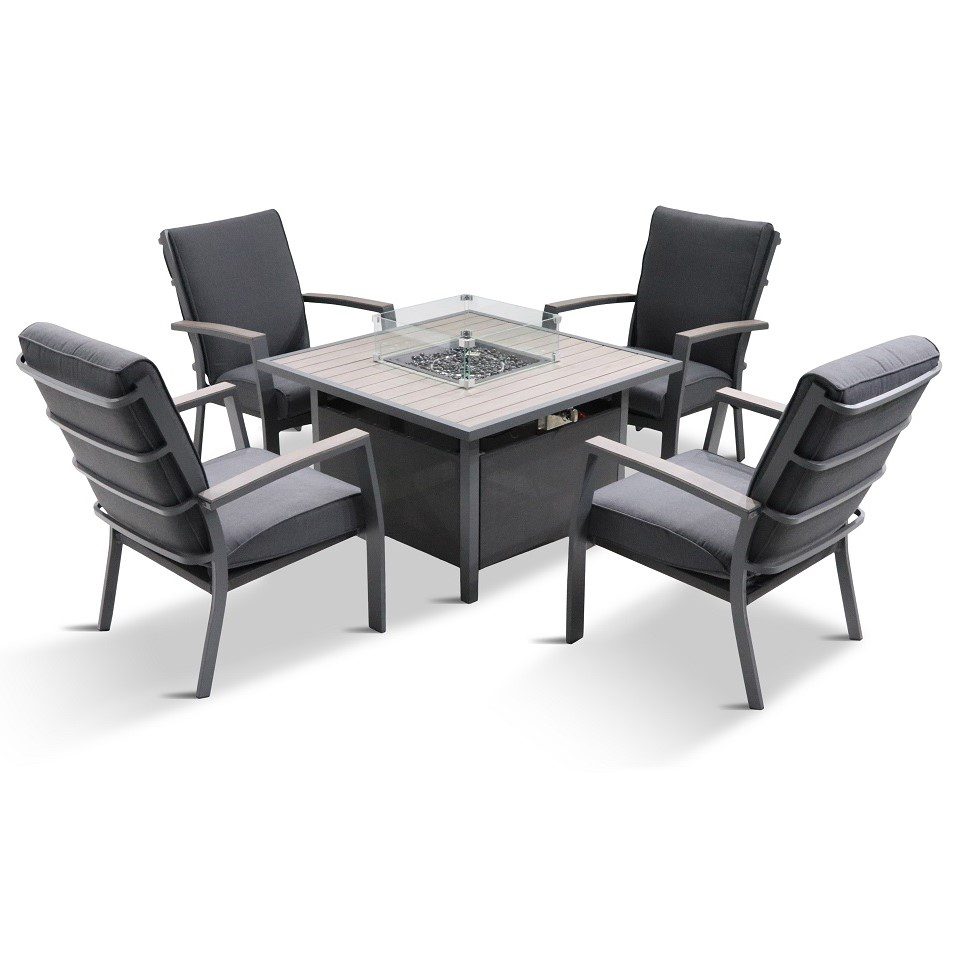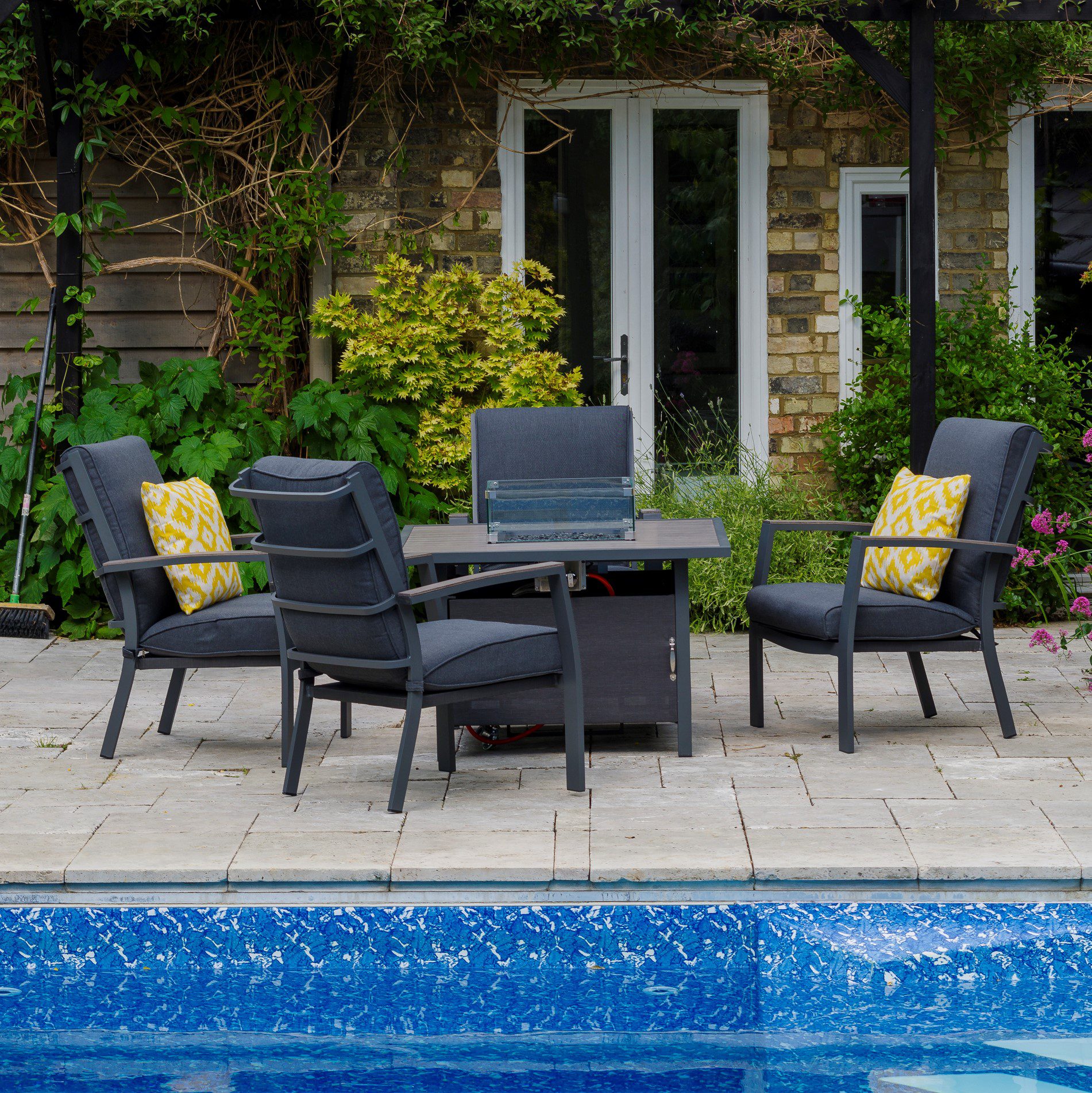 Milano 4 Seat Relaxer Firepit Set
SKU: 00363696
£1999.00£1299.00 Gardening Club Price.
To save products, log in to your Gardening Club account or create a free account.
Add to Basket
Could not add to basket, please try again.
Product Details
The new Milano collection from Leisuregrow features a wood-effect aluminium hand-brushed table top with individual slatted boards for a super realistic wood effect, but without maintenance. Lightweight and durable, perfect for those looking for a modern low-maintenance compact collection.
Graphite grey aluminium frames with anthuracite grey texteline and cushions.
105cm Wood-effect aluminium gas firepit table, hand-brushed and inset into the frame for seamless, stylish finish.
Double powder coated frames to prevent rust and increase durability.
EDEN season-proof cushions to counter unpredictable summer weather, water repellent for prolonged outdoor use.
Stain resistant fabric protects against accidental food and drink spills. An invisible stain safe barrier means spillages can be cleaned with a simple sponge-clean.
Stackable high back extra deep lounge chairs and cushions for optimum comfort and convenience.
Limited 3 year warranty included.
Outdoor Living
147
00363696
Approx Floor Space Required:270cm x 270cm
Set Includes:
1 x Square Table with Integrated Fire Pit 4 x Armchairs with Cushions
Delivery Information
Standard Delivery

UK delivery shipped within 5 working days, Monday to Friday via DPD.

£6.99 Free delivery on orders over £100

Small Item Delivery (Applies to small items such as packets of seeds).

UK delivery shipped within 5 working days, Monday to Friday. Delivered via Royal Mail, or DPD.

£2.99

Gift Cards

UK delivery shipped within 48 hours, Monday to Friday, sent via Royal Mail.

Free

Furniture & Barbecue delivery

We can deliver to addresses in Bedfordshire, Berkshire, Buckinghamshire, Cornwall, Dorset, Devon, East Sussex, Essex, Gloucestershire, Hampshire, Herefordshire, Hertfordshire, Kent, London (addresses within the congestion charge zone will incur a surcharge) Northamptonshire, Oxfordshire, Somerset, Surrey, Warwickshire, West Sussex and Wiltshire.

For any locations outside of this, we are still able to deliver, but please contact us at onlineshop@hillier.co.uk for a bespoke delivery estimate.

Delivery to these regions, within 7-14 working days, Monday to Friday. Delivered by Hillier.

£14.99 Free delivery on orders over £499 (Addresses within the congestion charge zone will incur a surcharge)

Exceptional Item Surcharge

For over-sized items (such as heavy items over 10kg or large items over 1 metre) an additional surcharge will apply depending on the item and will be confirmed at checkout.

Confirmed at checkout.