Age Restricted Item
This product is restricted by age and will require confirmation on purchase, and ID on delivery to show that you are over 18.
Exceptional Item
Please note this is classed as an exceptional item due to its size and will incur a delivery surcharge at checkout.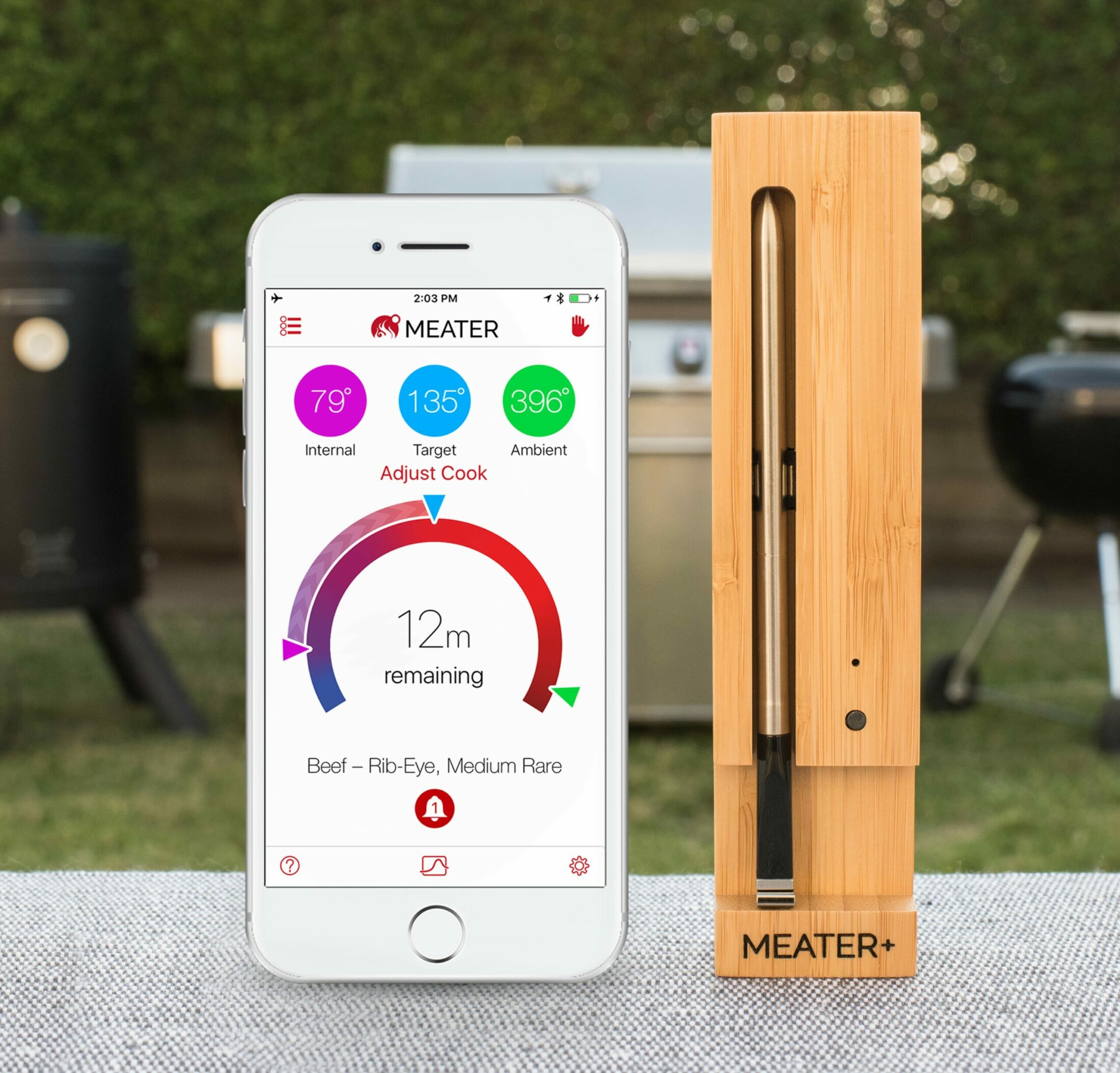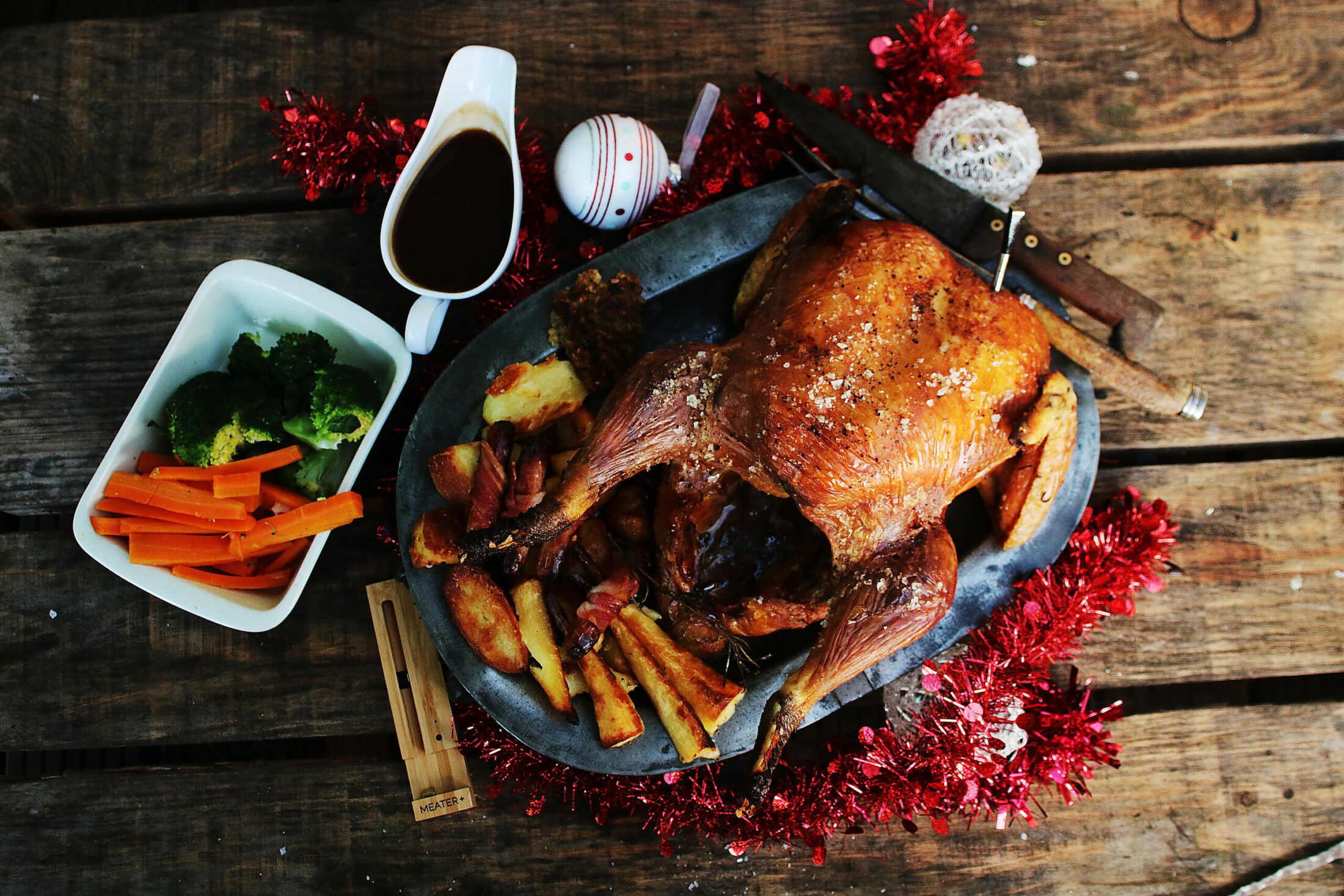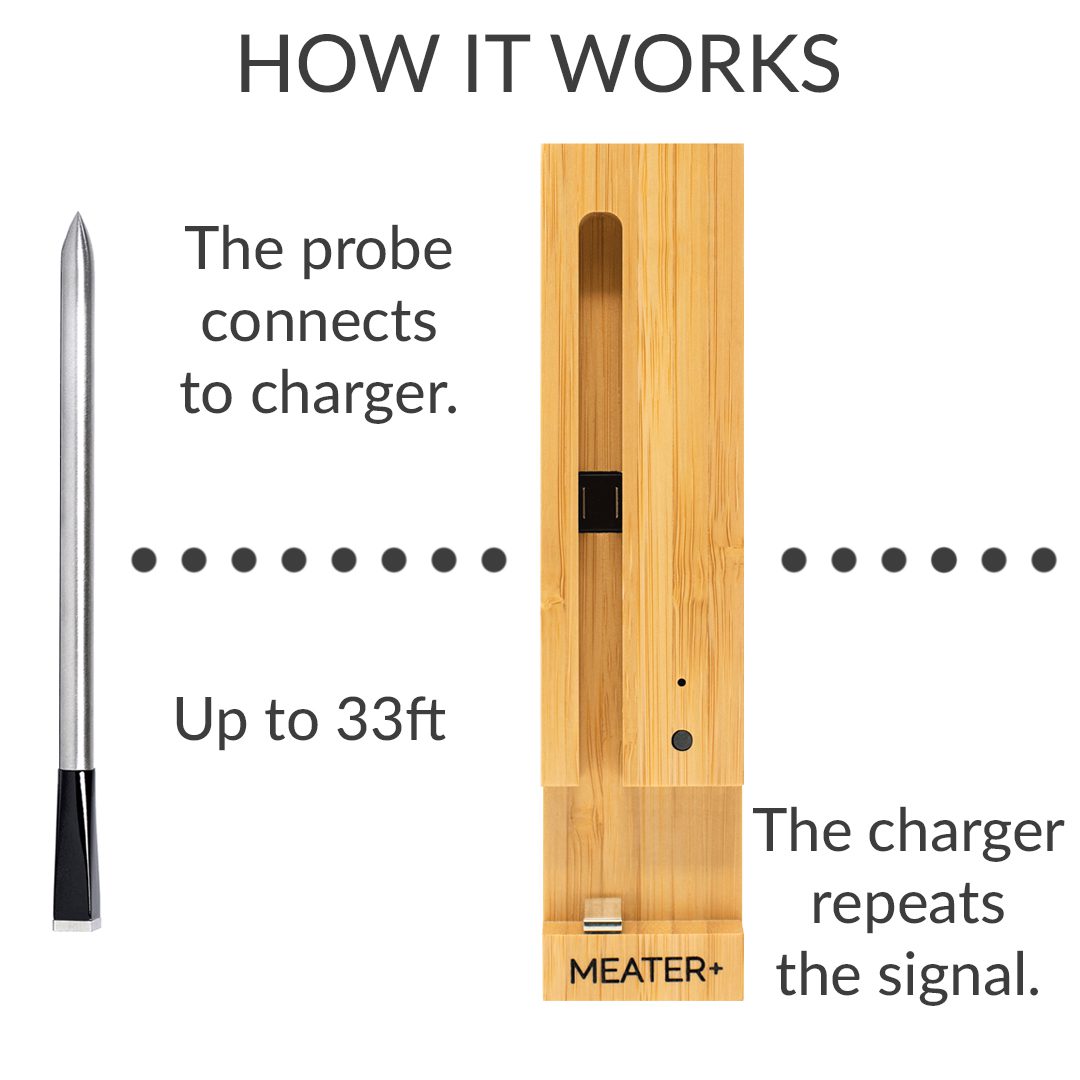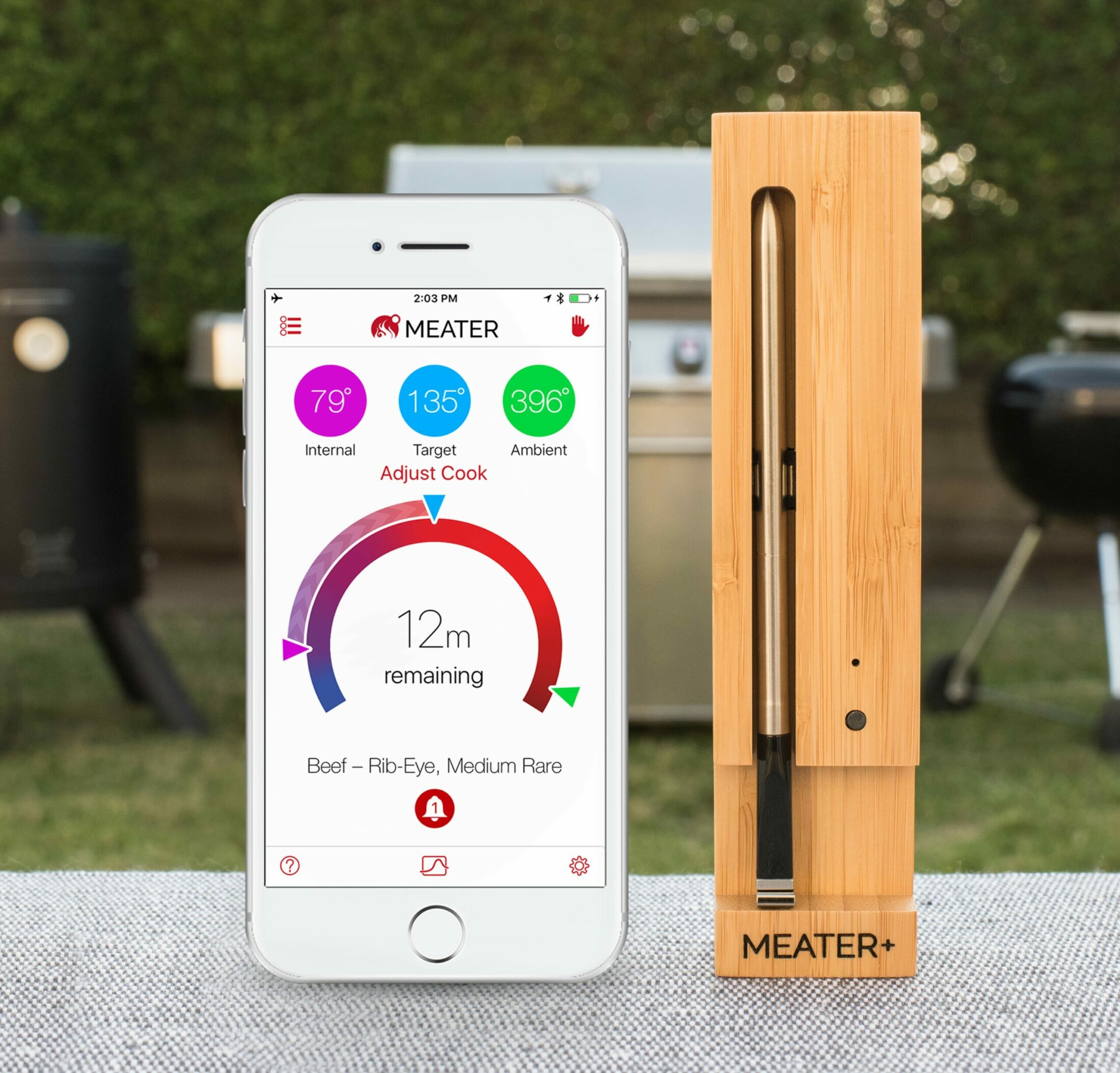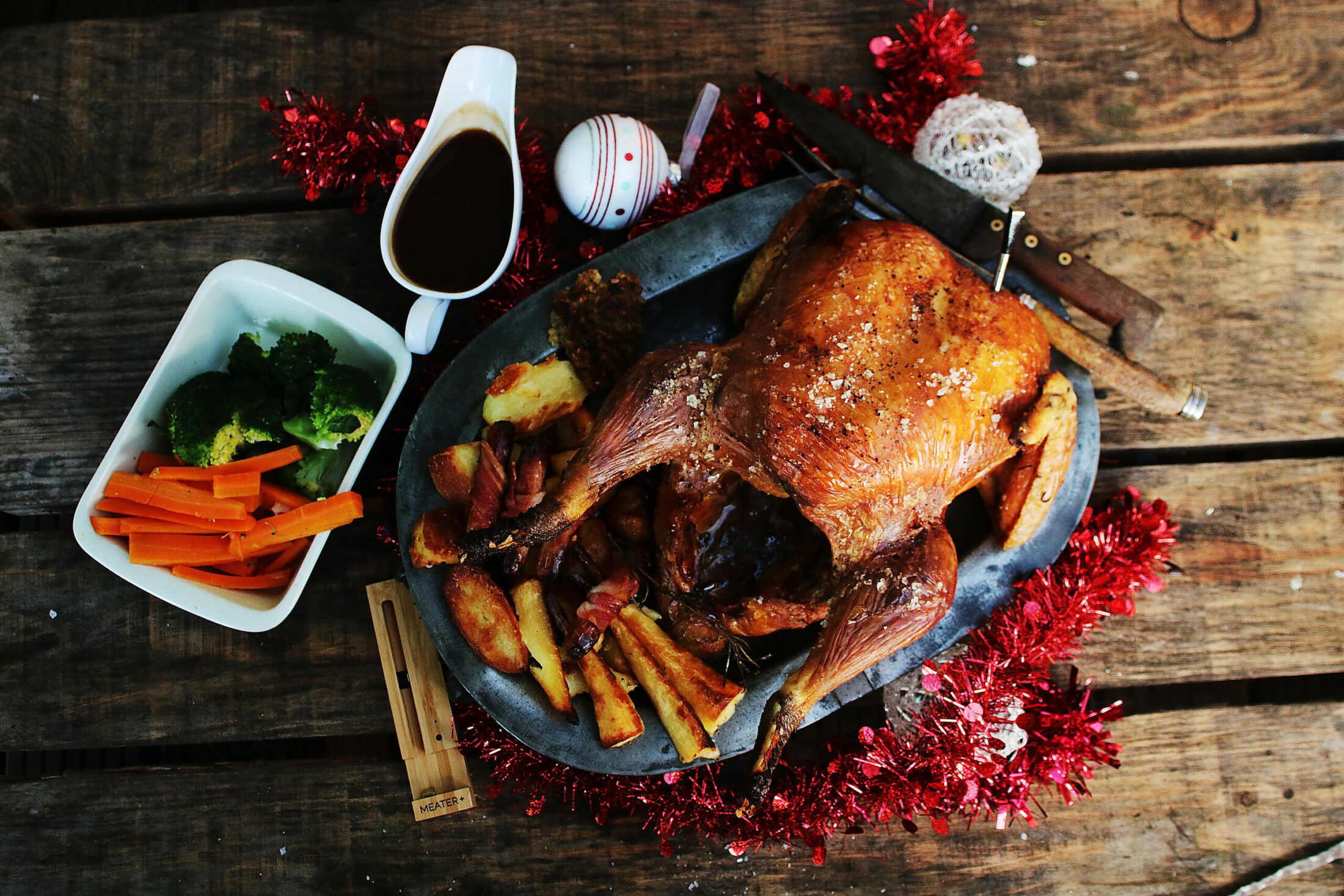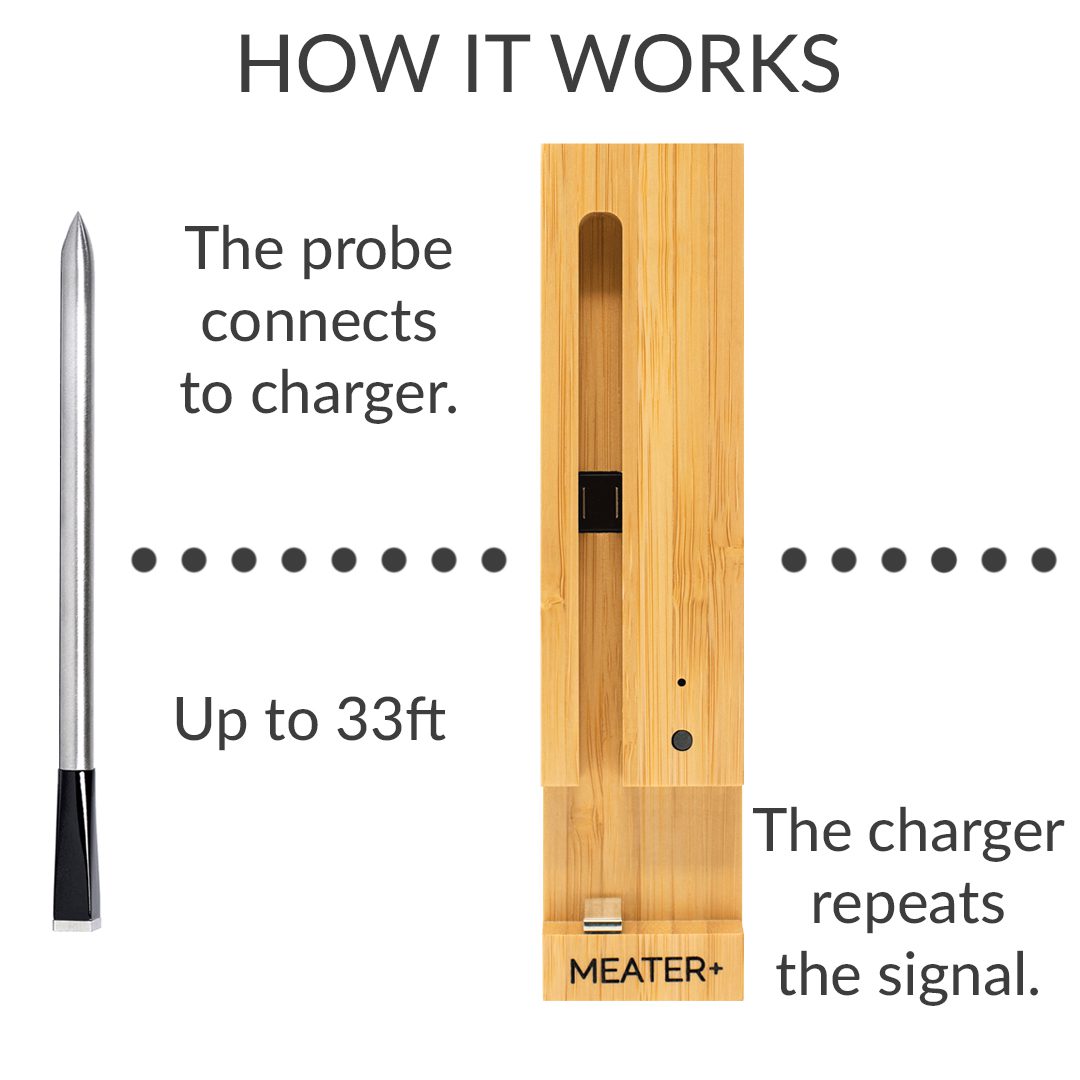 Meater Plus RT3
SKU: 00362682
To save products, log in to your Gardening Club account or create a free account.
Add to Basket
Could not add to basket, please try again.
Product Details
Up to 50m Wireless Range
The same awesome smart meat thermometer PLUS extended wireless range! Get more freedom from your bbq, smoker, or kitchen.
Note: Due to the natural bamboo construction of the charger, brown sugar colour may vary
Features
Built-in Bluetooth repeater in the charger extends the wireless range up to 50m.
100% Wire-Free: No wires. No fuss. The first truly wireless smart meat thermometer.
2 Sensors, 1 Probe: Dual temperature sensors can monitor internal meat temperature and ambient.
Guided Cook System: Walks you through every step of the cooking process to guarantee perfect and consistent results.
Advanced Estimator Algorithm: Estimates how long to cook and rest your food to help plan your meal and manage your time.
Connectivity Suite: Monitor your cook from a phone or tablet over Bluetooth. Extend your wireless range using MEATER Link WiFi and the MEATER Cloud.
Perfect for your Christmas turkey!
Outdoor Living
876
5060480240407
Delivery Information
Standard Delivery

UK delivery shipped within 5 working days, Monday to Friday via DPD.

£7.99 Free delivery on orders over £250

Small Item Delivery (Applies to small items such as packets of seeds).

UK delivery shipped within 5 working days, Monday to Friday. Delivered via Royal Mail, or DPD.

£2.99

Gift Cards

UK delivery shipped within 48 hours, Monday to Friday, sent via Royal Mail.

Free

Furniture & Barbecue delivery

We can deliver to addresses in Bedfordshire, Berkshire, Buckinghamshire, Cornwall, Dorset, Devon, East Sussex, Essex, Gloucestershire, Hampshire, Herefordshire, Hertfordshire, Kent, London (addresses within the congestion charge zone will incur a surcharge) Northamptonshire, Oxfordshire, Somerset, Surrey, Warwickshire, West Sussex and Wiltshire.

For any locations outside of this, we are still able to deliver, but please contact us at onlineshop@hillier.co.uk for a bespoke delivery estimate.

Delivery to these regions, within 7-14 working days, Monday to Friday. Delivered by Hillier.

£14.99 Free delivery on orders over £499 (Addresses within the congestion charge zone will incur a surcharge)

Exceptional Item Surcharge

For over-sized items (such as heavy items over 10kg or large items over 1 metre) an additional surcharge will apply depending on the item and will be confirmed at checkout.

Confirmed at checkout.