Age Restricted Item
This product is restricted by age and will require confirmation on purchase, and ID on delivery to show that you are over 18.
Exceptional Item
Please note this is classed as an exceptional item due to its size and will incur a delivery surcharge at checkout.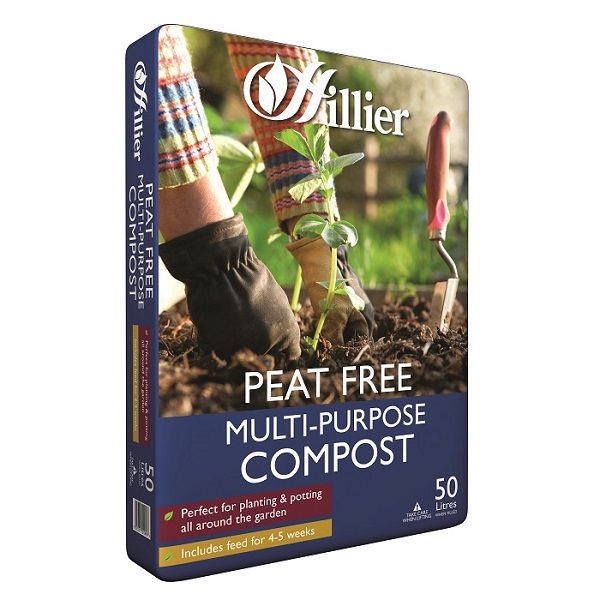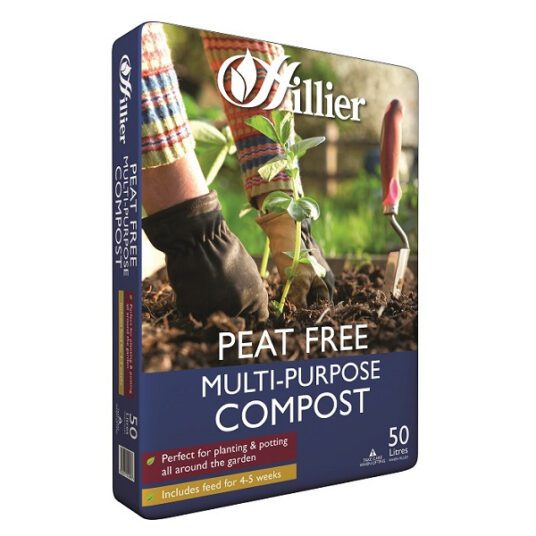 Hillier Peat Free Compost 50L
SKU: 00341682
This item is only available for purchase in our garden centres, unfortunately this is not available online.
To save products, log in to your Gardening Club account or create a free account.
Could not add to basket, please try again.
Out of Stock Online - Email me when back in
Product Details
Hillier Peat Free compost uses the revolutionary peat replacement ingredient BIO3, developed by Westland. BIO3 is made up of:
BIOFibre. A natural, nutrient-rich fibre. It locks onto the plant root as it grows and ensures fast, effective transfer of nutrients and moisture into the plant.
West+. A unique wood fibre technology that creates the optimum structure and air spaces in the compost to deliver the very best root growth
Coir+. This element acts like a sponge, storing and releasing moisture and nutrients for longer.
This combination of natural ingredients has been shown to be able to compete with peat-based products in terms of growing performance.
This means gardeners can use peat free compost in exactly the same way they use traditional compost; nothing additional needs to be added to the soil and there is no difference to your watering routine.
Gardening
5
5023377010897
Delivery Information
Standard Delivery

UK delivery shipped within 5 working days, Monday to Friday via APC.

£6.99 or Free on orders over £100

Limited time offer: Free Delivery on orders over £50

Small Item Delivery (Applies to small items such as packets of seeds).

UK delivery shipped within 5 working days, Monday to Friday. Delivered via Royal Mail or APC.

£2.99

Gift Cards

UK delivery shipped within 2 working days, Monday to Friday, sent via Royal Mail.

Free

Furniture & Barbecue delivery

We can deliver to addresses in Bedfordshire, Berkshire, Buckinghamshire, Dorset, Devon, East Sussex, Essex, Gloucestershire, Hampshire, Herefordshire, Hertfordshire, Kent, London (addresses within the congestion charge zone will incur a surcharge) Northamptonshire, Oxfordshire, Somerset, Surrey, Warwickshire, West Midlands, West Sussex and Wiltshire.

For any locations outside of this, we are still able to deliver, but please contact us at onlineshop@hillier.co.uk for a bespoke delivery estimate.

Delivery to these regions, within 7-14 working days, Monday to Friday. Delivered by Hillier.

£14.99 or Free on orders over £100 (Addresses outside of our regions and within the congestion charge zone will incur a surcharge please contact us to confirm)

Exceptional Item Surcharge

For over-sized items (such as heavy items over 10kg or large items over 1 metre) an additional surcharge will apply depending on the item and will be confirmed at checkout.

Confirmed at checkout.