---
We are excited to announce that our popular Autumn hanging basket and planted container workshop returns to Hillier Garden Centres this September.
At this creative, hands-on workshop we will give you all the support whilst you learn, with helpful tips from our plant experts, as well as all the materials you need to brighten up your garden with an array of colourful autumnal planting.
At the event, you can decide between one of three options: create two beautiful hanging baskets displays; create two stunning planted containers or – if you're feeling particularly daring – create one of each!
With a break included for a delicious Hillier cream tea, this is an opportunity to create beautiful displays for your garden while enjoying a very social afternoon and meeting new people.
Get ready to roll up your sleeves and actively participate with this workshop!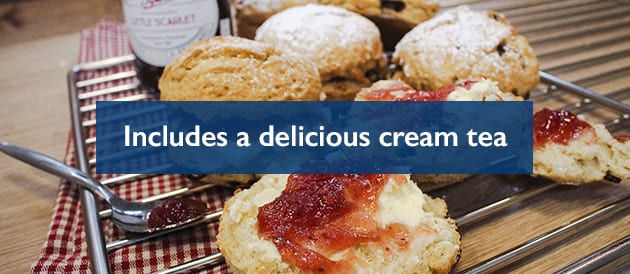 ---
Hanging Baskets & Planted Container Workshop Details
Dates & Times
Tuesday 13th, Wednesday 14th and Thursday 15th September 2022
Locations
All Hillier Garden Centres
(Hillier Garden Centre Braishfield will be running this workshop from Ampfield House, Winchester Road, SO51 9PA)
Timing
From 2.00pm – 4.30pm (approximately 2.5 hours)
Price
£50 per person, payable at time of booking.
Cost includes: demonstrations and hands-on support, supplies needed for two planted displays, cream tea, plus helpful information card
Workshop Size
Maximum of 10 people per workshop
How to Book
Our events are not currently bookable online. Book and pay for your place by telephoning your local Hillier Garden Centre or visit and book at the tills.
Terms and Conditions
Tickets for Hillier gardening workshops and talks are non-refundable and full payment must be taken at the time of booking
If these workshops are unable to run because of covid 19 the attendee is either entitled to a full refund or they will be able to move their place on to another workshop.
If a place needs to be cancelled, please cancel with as much notice as you can. If there is a reserve list, it may be possible for your space to be filled and your booking fee refunded
Our workshop spaces are available on a 'first come first served' basis
All Hillier Gardening Workshops and Cooking Classes require a minimum number of participants. If this minimum is not achieved then participants will be fully refunded.
For details on how we protect your data please see our privacy policy
---
For details on how we protect your data please see our privacy policy