Spring is a fantastic season in the gardening calendar with its bright displays of flower and fragrance but it's important to prepare your outdoor space after the winter months. This is prime time to put your green-fingers back to work ready for the bedding season.
---
Plan your space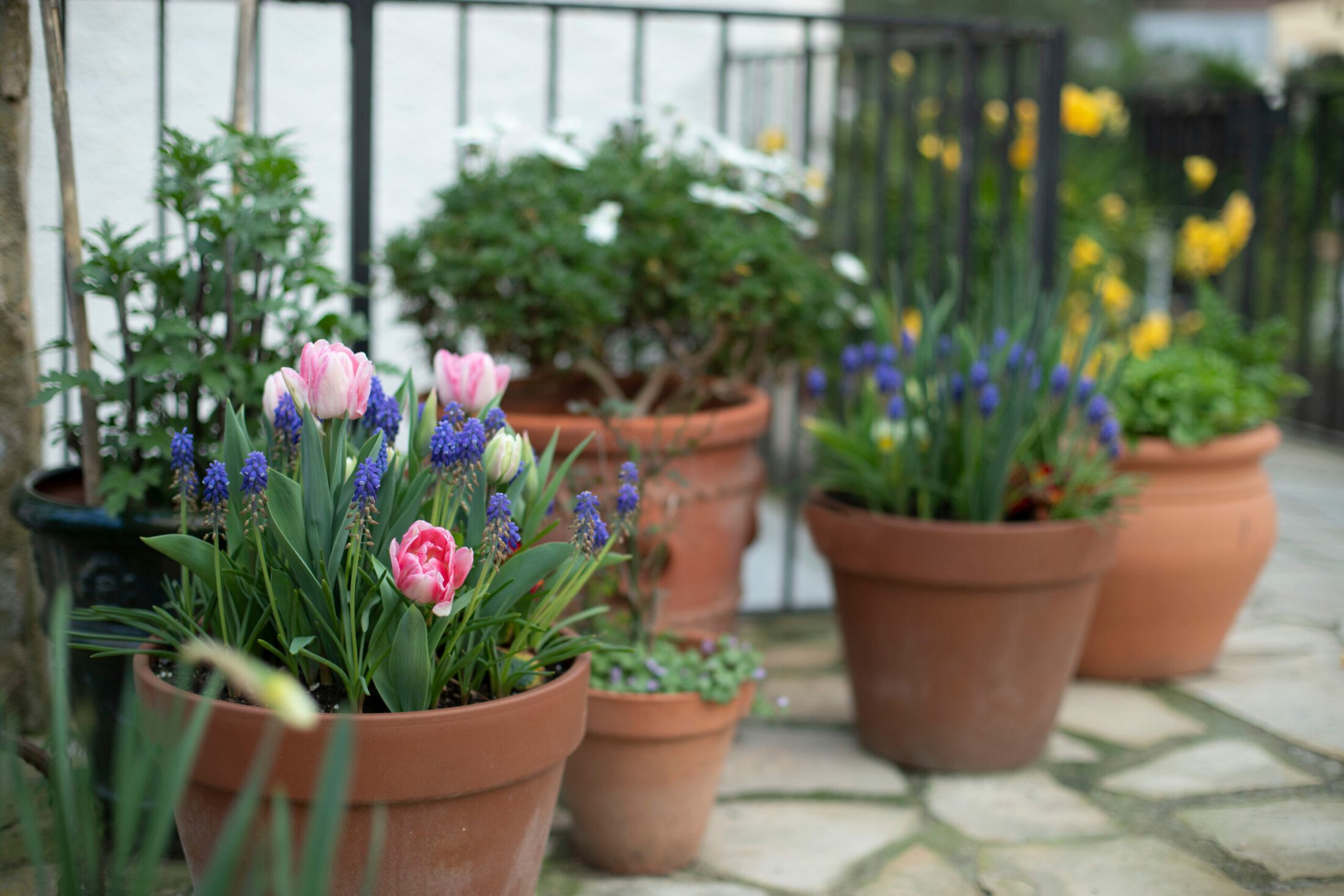 Think about what you would like to achieve in your garden and have a plan of action. Decide what you would like to use your garden for; are you wanting a space to use for entertaining or looking for a calm place to relax in? Perhaps you are wanting a garden kitchen combination – the most important thing you can do is to create a vision of your space before you begin your construction.
If you have a major bit of re-designing in mind, it is worthwhile planning out the positioning of the key elements of your new design, such as areas of hard landscaping, positioning of any seating, where you want to put any large, structural shrubs (consider how their positioning will affect light and shade in the rest of the garden) and a general idea of colour schemes for different areas. Just doing a simple sketch can cement your vision and help keep you going in the right direction once you get the fork and spade out to start the groundwork. Your plan may change and evolve as you go, but having the original plant to hand is always a useful reference.
One important point to remember when planting out new areas of your garden is to plant for the whole season – if you only plant what is looking good now then you will have a garden that looks amazing for about four weeks a year! Look at the plant labels in the Garden Centre, or consult a good gardening book or respected internet site and plan to include some plants in your scheme that will be flowering at different times of the year so there is always something looking great to enjoy.
The shapes and features that you choose for your garden will ultimately control the feel and flow of your outdoor space. Careful planning of how you design and plant your space will have a big impact on whether your garden appears small, large, long or short and the atmosphere that is created within.
Focal points to include when planning:
Oversized Pots
Including oversized pots in your garden can create different height effects. When placed behind smaller pots or as a feature in your boarder it will draw the eye upwards, giving an extra dimension to your planting.
Obelisks
Great for growing climbing plants such as clematis or honeysuckle, or kept bare almost as a piece of garden sculpture, adding an obelisk (or consider a group of three at slightly different heights) can be a real point of interest in your outdoor space. Bare metal finishes quickly oxidise in the garden and take on a natural rust colour that complements green foliage beautifully.
Sculptures and statues
Introducing sculptures into your garden can create a new feeling to your space entirely. Sculptures connote grandeur but don't necessarily have to – smaller pieces, nestled amongst planting can promote contemplation and a relaxing pleasure when spending time outside or evoke a sense of playful fun.
Accessories
To give your garden maximum impact, plan where you will include your accessories, Whatever accessories you choose to use, including cushions and wall clocks, you can really adapt your garden into showing your personality. By choosing your placements well, you can produce a playful effect and have various focal points to draw the eye.
Lighting
Planning your lighting will have an incredible effect on the ambience of your garden and can be utilised in multiple ways. Use solar stake lights to illuminate pathways and spotlights to show off your sculptures or up-light trees or other planting. When planning your lighting, think about where the main views of your garden are from the house or from the outdoor living space so when you can use lighting to appreciate your garden long after the sun goes down.
Outdoor mirrors/wall art
Mirrors are a great way of generating space within a smaller garden. Whilst they cannot make your square footage larger, they can help to take the eye further than your garden actually spans. Think about what you are putting in front of your mirror (keeping smaller plants or accessories closer with larger items further away will continue the illusion of a larger space) and what you would have to have reflected. Be careful not to overcrowd as this will look its purpose.
Seating
Garden seating doesn't just need to be for the patio or deck. Benches are an ideal way to create a focal point to divide or section your garden. Plan where you would use the bench: this could be next to a beautiful rose so you can sit and appreciate the fragrance or it could be nestled as a feature in your boarder for you to be surrounded by stunning colour. Placing a bench out in the garden instead of on your patio can give you a completely different perspective to enjoy.
Hillier Top Tip
When planning your flower boarders, position all your plants still in their pots before you even dig the first hole. Placing all your new plants out like this allows you to consider the whole space and see how the plants work with each other. Consider the size each plant will grow to (the plant label will tell you this) and make sure to leave enough space for your planting to mature.
Planning ahead will ensure you are pleased with how everything works together before fully deciding on your design. It's better to take the time to plan than begin planting or positioning in your space, only to realise too late that it's not how you wanted it.
---
Reshape any boarders or flowerbeds that may have been impacted by winter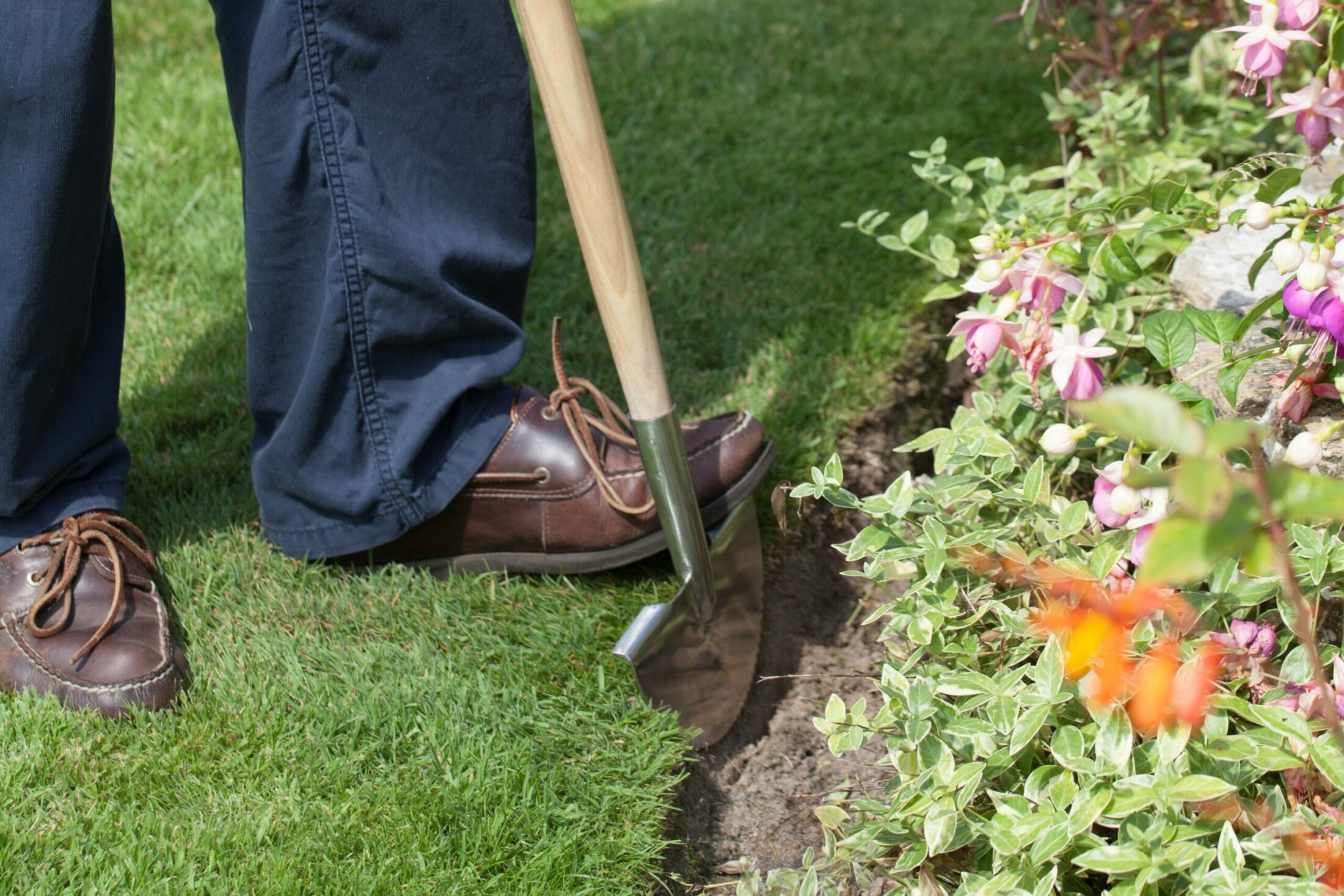 Clean any unruly beds and boarders to help keep things tidy when you come to replanting and encouraging your flowers to bloom. Remove any leaves and stones from your flowerbeds and boarders and this will help your soil to breathe. Cut back dead growth. Be careful to not cut this back too early however, as wildlife may still be utilising these.
---
Make sure your greenhouse and tools are spring ready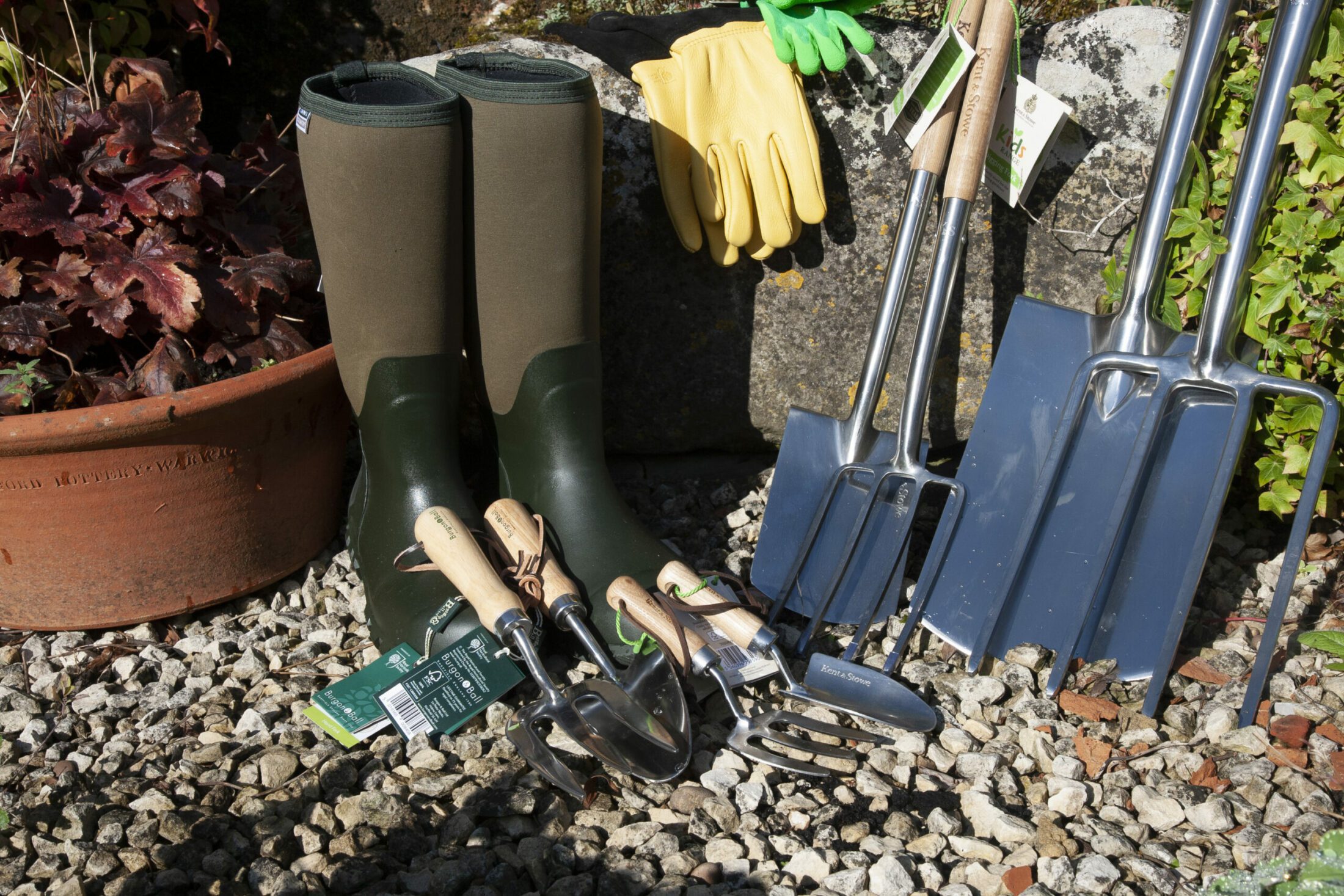 Your beds and boarders aren't the only thing that needs maintaining – ensuring your tools and greenhouses are clean and ready to use is an important step when preparing your garden for spring.
Use detergent on the outside of your greenhouse to eliminate any moss and dirt that has accumulated to help direct more light into your growing plants. Disinfecting the inside will be beneficial to eradicate diseases that may be present. Replace any broken or cracked glass and air the greenhouse for around two days to guarantee a dry environment.
It's good to get into the habit of cleaning your gardening tools once they have been used and by regularly cleaning it will prevent damage and additional cost in the long run.
Fork, trowels, hoes, spades and rakes
Use a durable scouring brush to remove and remnants of leftover soil
A hose may be required to wash any remaining dirt but be certain to dry any wooden or metal handles to avoid swelling and corroding
Shears, knives, secateurs and pruning saws
A wire tool with a combination of oil and water dislodging solution will help displace any grime that may be stuck on the tools
Wipe over using a fresh cloth once the tool is clean
Ensure that the tool is in full-working order (tighten any screws or add oil to any stiff joints)
---
Sow seeds that require a longer growing period

Even though spring blooms may seem a little wait away, there are a few options to inject that first initial colour of the season.
Hardy annuals
Hardy annuals are a fantastic option for sowing after the frost and are very versatile in their positioning. Available in a range of bright colours, hardy annuals will start their growth in early spring and flower beautifully in the summer months.
Sweet Peas
Sweet peas not only bring a stunning colouring but also a lovely fragrance to your garden, with the seeds being sown between late January and April when they are ready for planting. A sunny positioning with plenty of room to climb is the ideal placement for your sweet peas.
Aubergines, kales and tomatoes
You can kick start growing your own as early as February with a vast array of vegetables, or late January if being sown in a heated greenhouse. Be sure to only move them outside after the last frost and when planting, keep them situated in a sheltered yet sunny place.
Chillies
Chillies are brilliant to sow between the months of February and April. A good way of maximising the growth of your crop is to grow them in either a heated greenhouse or using a heated propagator.
Review our top ten tips for sowing seeds here
---
Early flowering plants for pollinators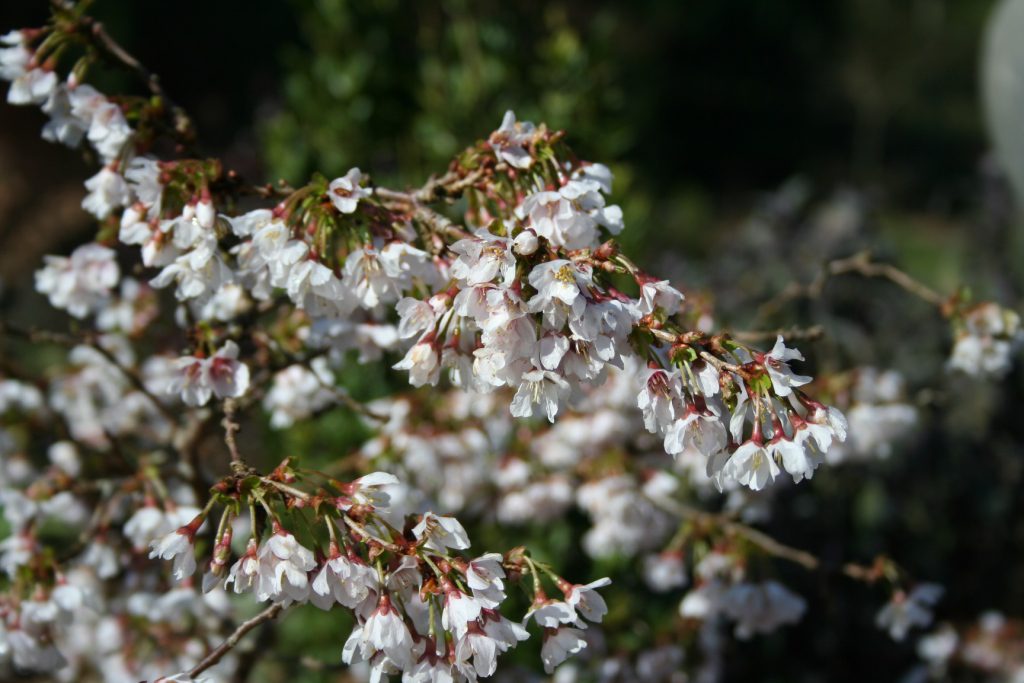 If you are wanting to attract the wonderful wildlife your garden has to offer, Hillier recommends the following plants that are fantastic for encouraging pollinators:
Prunus Kojo No Mai
Lonicera (Honeysuckle)
Chimonanthus praecox (Wintersweet)
Hellebores
Aconites
---
Other tips for spring preparation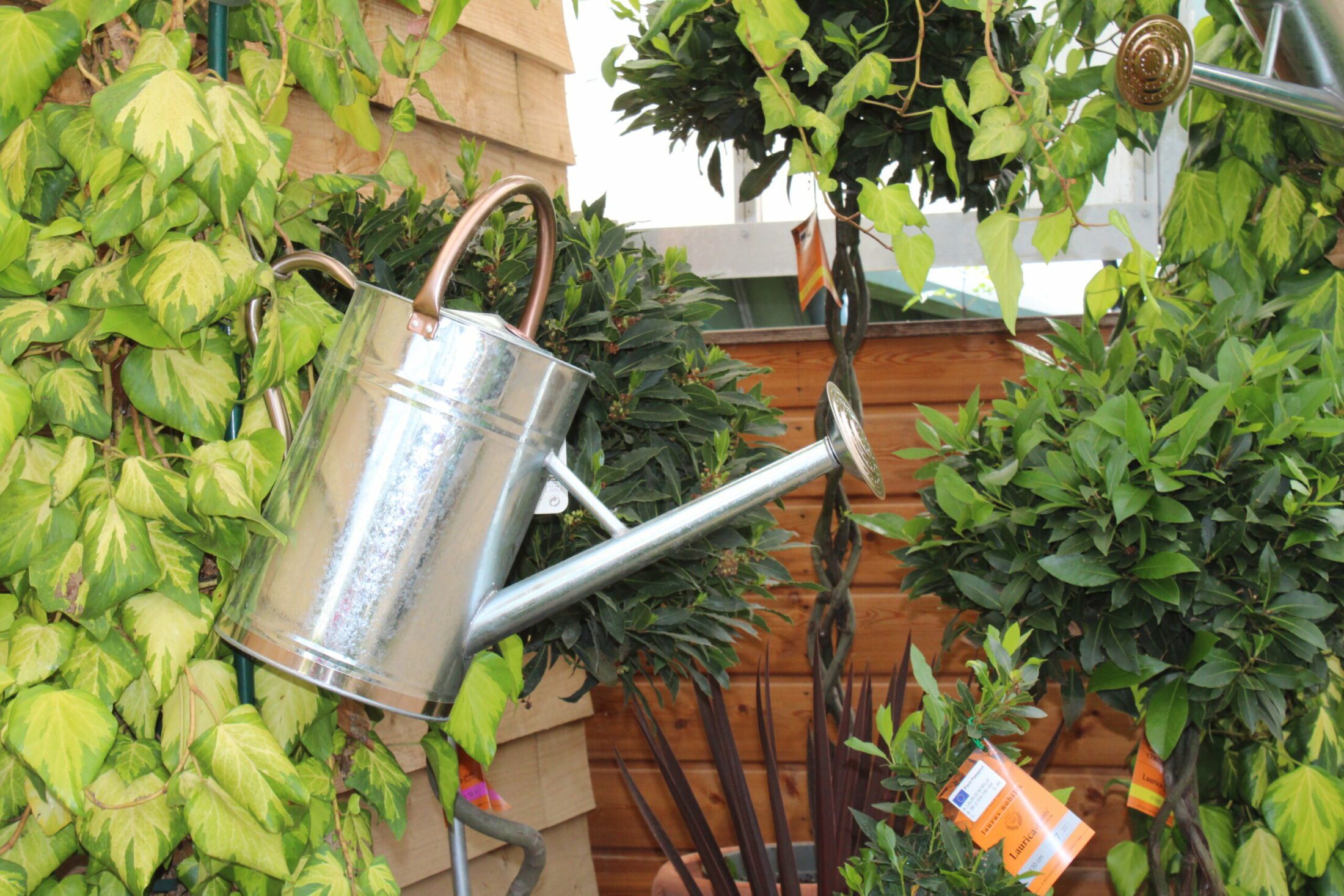 Install a water butt to collect rainfall
We all know the UK winter brings a downpour with it, so investing in a water butt will help towards making your garden environmentally friendly. Harvested rainfall is the best kind of water for your plants, helping them thrive and will come in handy for those dryer, warmer spring months.
Maintain the structure and dividers in your garden
Repairing any broken fences or gates will allow you to fully appreciate your garden come spring. Checking for any deterioration or damage will now give you enough time to mend anything before your garden begins to flourish.
Prune key plants
It's vital to prune back select plants in preparation for spring to encourage further growth and blooms. Shrubs including hardy Fuchsia will really benefit from pruning to enable fresh flowering and healthy development. With plants such as Forsythia, it's important to prune after flowering as next year's flowers will bloom on this year's growth.
View your Spring Garden Checklist here for more information on how to make the most of the season.
---
---
Was This Article Helpful?
Join the Hillier Gardening Club to get the latest gardening news and advice
Find Out More