This fun style for your Christmas decorations will bring great cheer to your home. Combine decorations inspired by traditional Scandinavian style gingerbread decorations with candy canes, kitsch hanging Santas, soft toys and plenty of sparkle.
You could also brighten up a bedroom by decorating a small pot-grown Christmas tree in this style and displaying on a shelf or chest of drawers.
---
Gingerbread Style Christmas Tree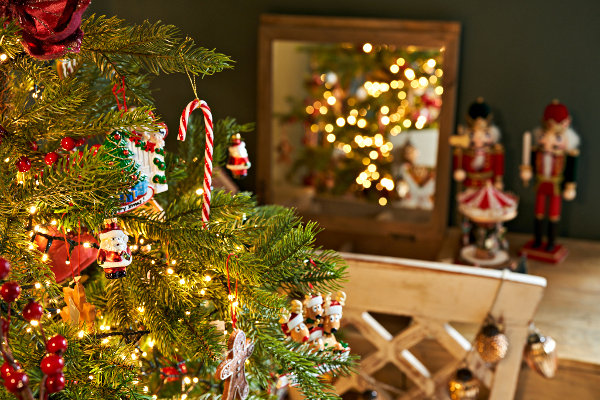 Red/white Nordic Santa decoration; Red/white ceramic deer decoration; Resin gingerbread man decoration; Candy stripe ceramic Santa decoration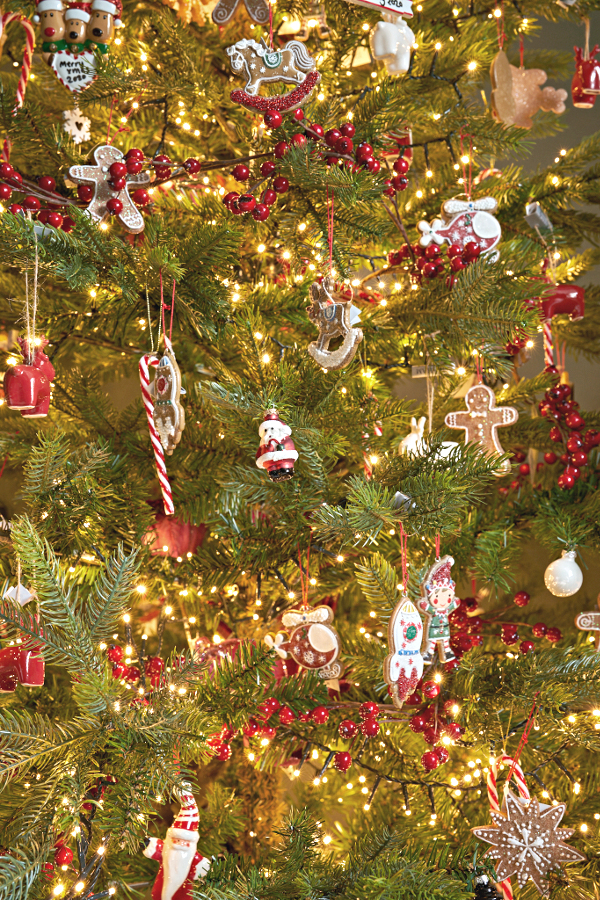 Resin gingerbread 'rocker'; Resin gingerbread train; Resin gingerbread snowflake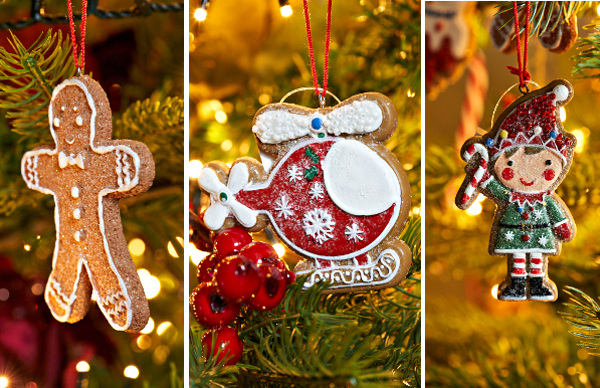 Resin gingerbread man; Coloured gingerbread helicopter; Resin gingerbread elf
This style of decorating is not about subtlety, rather it is about creating optimum joy. While it incorporates the classic colours of Christmas – greens, reds and browns – it is also license to have unbridled fun. Gingerbread men, elves and helicopters all hang comfortably alongside one another, surrounded by sparkling red berry clips and the twinkling of lights.
---
Gingerbread Style Bedroom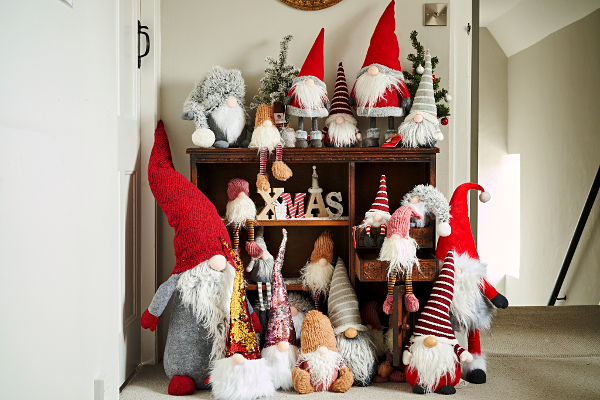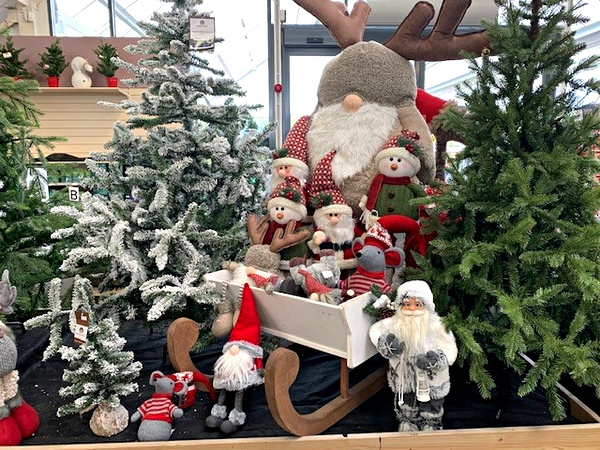 Gingerbread style decorations work perfectly as part of a festive bedroom arrangement. One of the most popular characters in Hillier Garden Centres every year is our festive gonks – soft Father Christmas figures in a range of sizes. A gonk or two on the shelf together with a very small tree would make a perfect bedroom display. Or, you could go to town and place them in their very own wooden sleigh!
---
Gingerbread Style Home Decor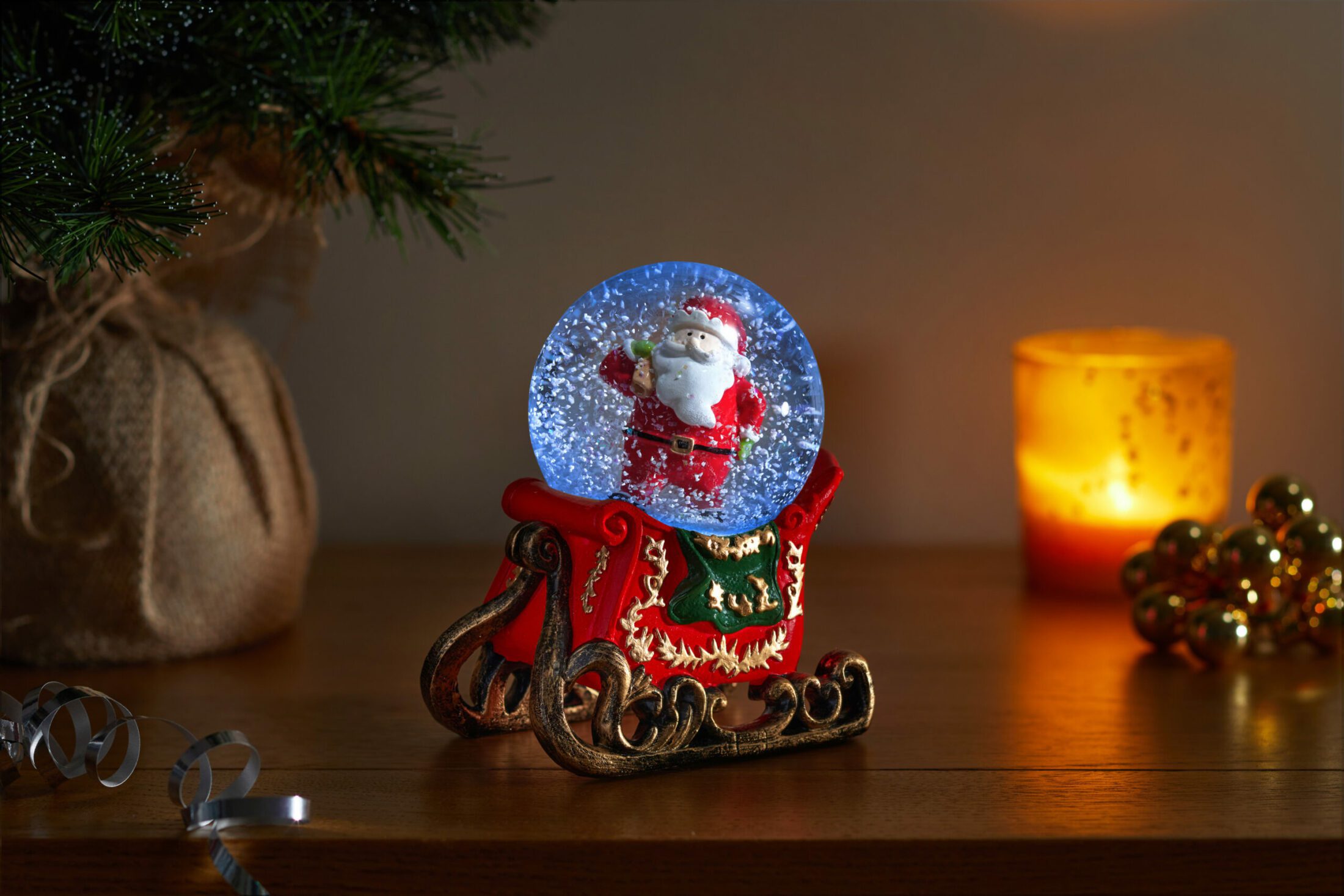 Santa sleigh snow sphere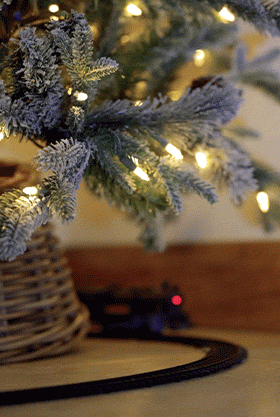 Christmas train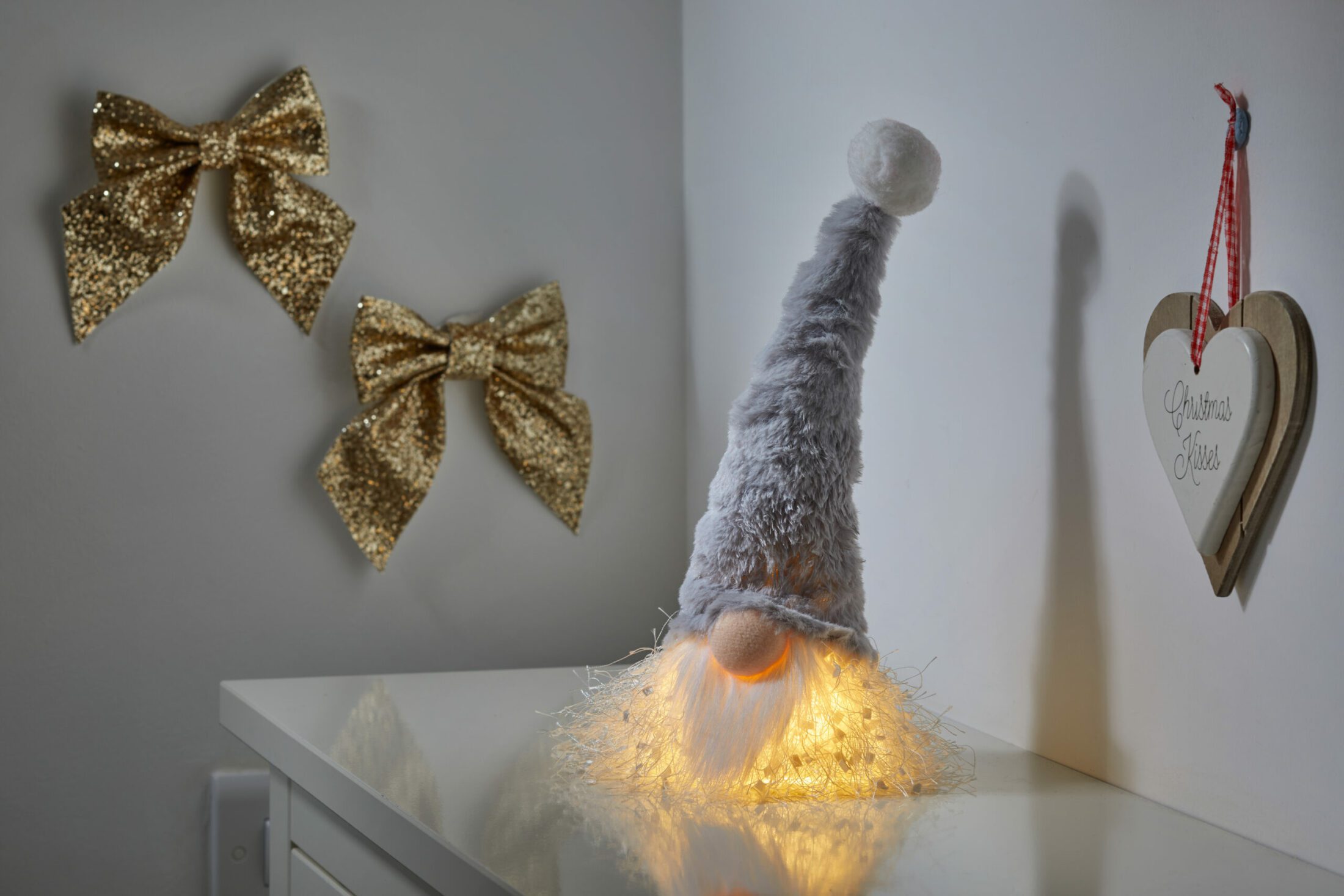 Light up Gonk
Entertaining festive characters are at the heart of gingerbread-style decorating around the home, from larger characters to whimsical snowglobes or an express train around the bottom of your tree that seems to have come straight out of the Polar Express.
---
Sweet Treats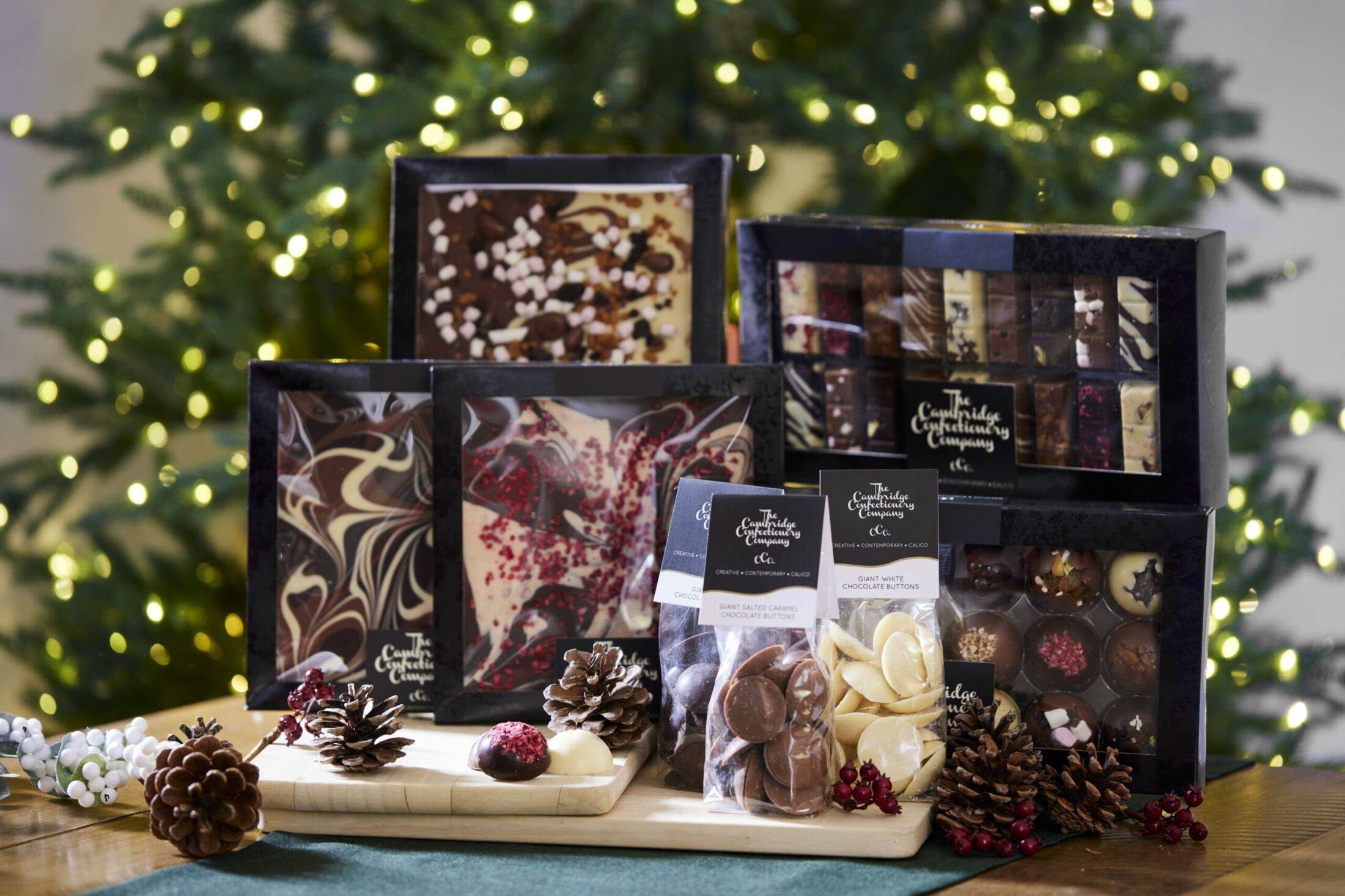 The Cambridge Confectionary Company handmade chocolates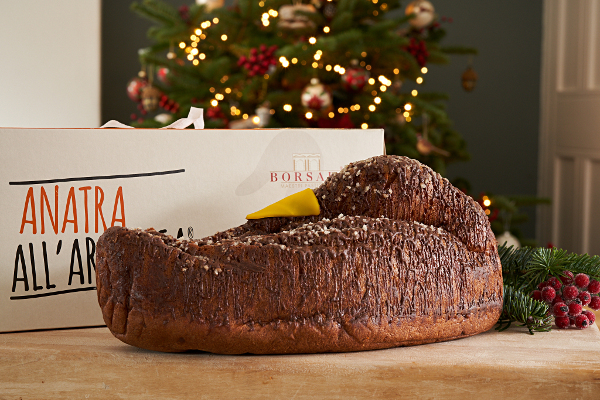 Duck shaped panettone with orange cream
Enjoy a little sugary indulgence while you decorate. Find a wide range of sweet treats to pick on throughout the festive season at Hillier Garden Centres, including 'build your own' gingerbread houses, cookie baking kits and delicious handmade gourmet chocolates. Look out for our Italian food range, which – in select centres – includes a fantastically unique duck-shaped panettone with orange cream running through the centre, which will win everyone over with its delightful appearance and authentically delicious flavour.
View even more from our festive food range here.
---
Visit your nearest Hillier Garden Centre to explore our full range of Christmas products for a sweetly inspired Christmas and much more. All items subject to availability.