We are proud to support many great British growers and manufacturers. In our Garden Centres, you can find a wide range of British-made and home-grown products, from our plants to the food in our restaurants.
---
British-Grown Plants
95% of our outdoor, hardy plants are sourced from the UK, with more than half of our shrubs and perennials produced on our own nurseries in Hampshire. Our bedding plants are grown in Dorset, Hampshire and Sussex; soft fruit from Scotland, alpines and vegetable plants in the North West, conifers in Lincolnshire and roses in Norfolk and the Black Country. Specialist crops such as hebes and fruit trees are grown in Worcestershire in the Vale of Evesham. All of our poinsettias are grown in the New Forest.
Hillier Nurseries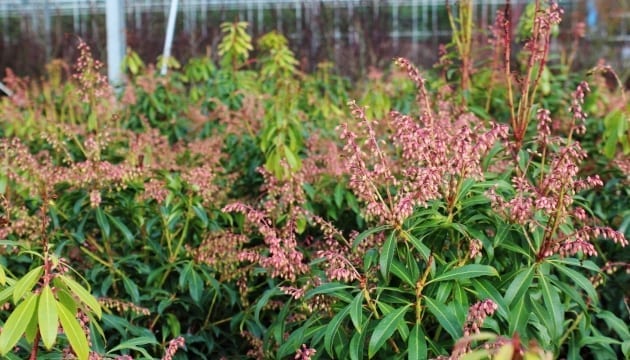 Based in Romsey, Hampshire
Our own nurseries near Romsey in Hampshire have been growing plants in one form or another for 154 years. Nowadays, over 1.2 million container shrubs and perennials for the garden centre market are produced every year on our 60-acre site. Over the years, Hillier has been at the cutting edge of product development, raising or naming hundreds of new cultivars, many of which remain popular today; Ceanothus 'Blue Mound', Choisya 'Aztec Pearl', Cistus 'Silver Pink' and Daphne 'Jacqueline Postill' are just a few of those still widely produced and enjoyed in gardens to this day.
Frank P Matthews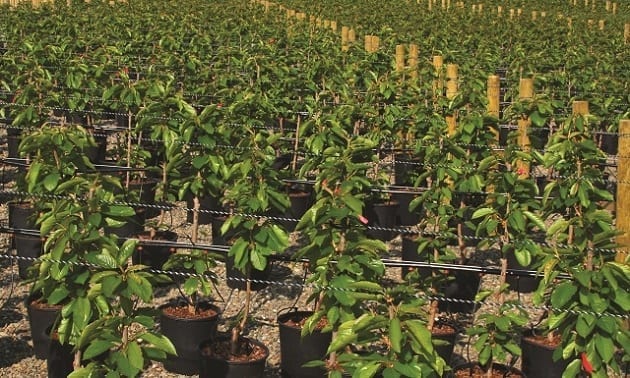 Based in Teme Valley, Worcestershire
A fourth-generation family business founded in Middlesex in 1901 before moving to the Teme Valley in Worcestershire in 1956. Frank P Matthews has been growing fruit and ornamental trees for over a century and now grows over half a million trees every year with the widest range in the UK, using traditional growing techniques combined with modern technology to ensure the highest quality.
Meon Valley Nurseries
Based in Hampshire
This family-run nursery in Hampshire grows a range of top-quality bedding plants for our Garden Centres, including pot primroses, geraniums, fuchsias and, in the autumn, over 50,000 cyclamen. Meon has been voted by our centres as their horticultural supplier of the year at our annual awards ceremony for three years running.
Lovania
Based in Preston, Lancashire
Lovania has been growing since 1980, starting out as a salad grower before diversifying into alpines and bedding plants. The company supplies over 30 million plants into the UK garden centre market every year. The quality, range and consistent supply from Lovania means we can offer our customers superb alpine plants for ten months of the year.
---
British-Made Products
Firepits UK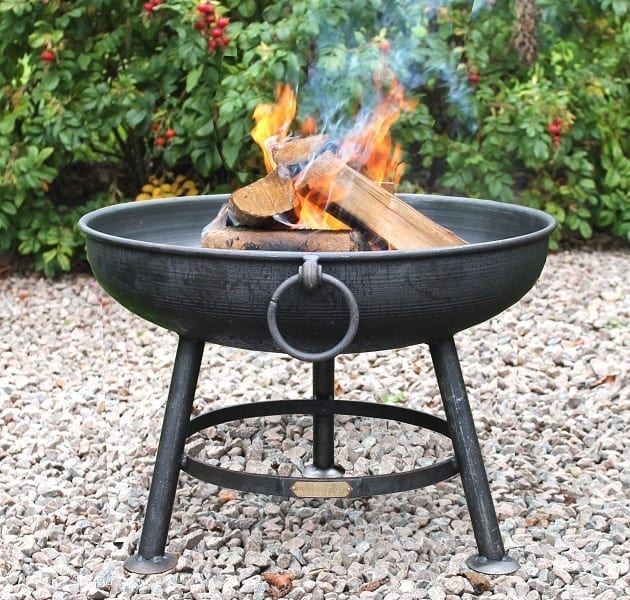 Based in Usk, South Wales
Our range of superb firepits are handmade in Usk, South Wales by skilled craftsmen. Made from high quality 3mm or 5mm thick steel for durability and long life. Supplied black, with an oil coating, these pieces will weather naturally with use in the garden colouring deep rusty orange-brown without any effect on the strength of the metal. Swing arm griddles and a range of accessories make these an essential centrepiece for entertaining.
Tom Chambers
Based in Goole, East Yorkshire
Tom Chambers has been designing and manufacturing garden products for over 50 years. Coated steel obelisks, trellis and plant supports are hand forged for robust quality while a great range of bird tables are made from FSC certified wood, many also boasting a hand cut British slate roof.
Garlic Farm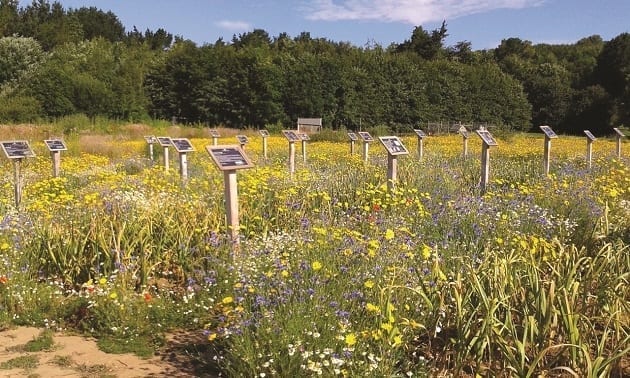 Based in Isle of Wight
Every Garlic Farm product, from the best-selling Peach and Mango Chutney to their Toasted Garlic Mayonnaise contains delicious garlic grown on the Isle of Wight by third generation family farmers.
Kate of Kensington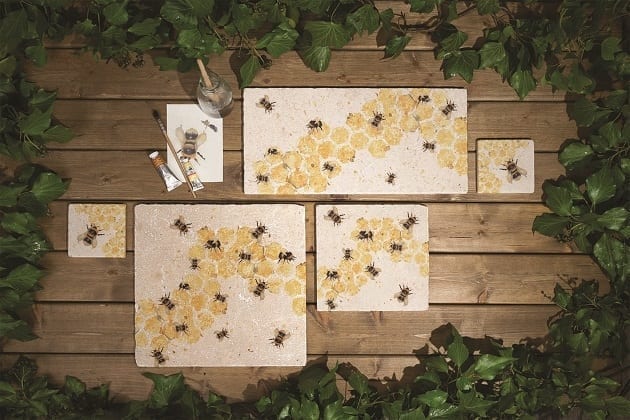 Based in London
Each stunning item of tableware from Kate of Kensington is handmade in London and each is unique using whole natural pieces of marble, hand painted and finished with a heat resistant sealant. Hardwearing and attractive with a design to suit any taste.
Burgon and Ball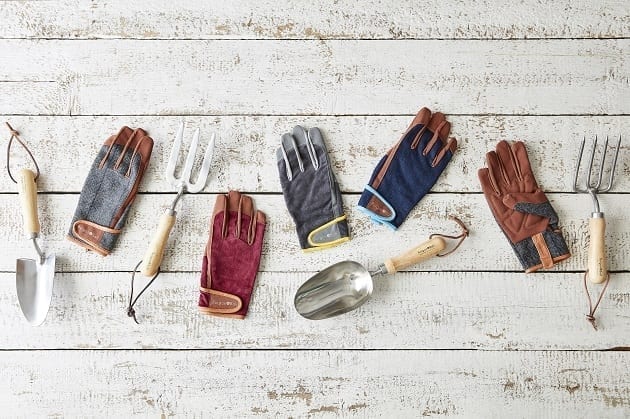 Based in Sheffield
It's not often Hillier deal with a company older than us, but Burgon and Ball have been making top quality steel garden tools in their Sheffield factory since 1730! Endorsed by the RHS, Burgon and Ball's stainless steel garden tools carry a lifetime guarantee and will be a pleasure to use throughout.
---
British Food and Drink
Local Breweries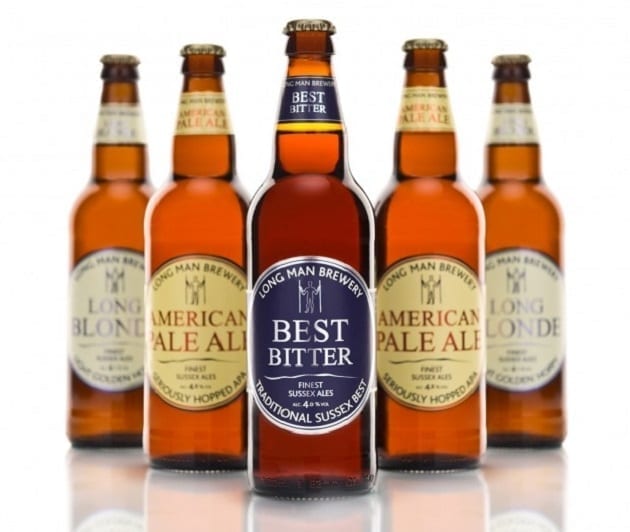 Many of our Garden Centres offer locally brewed beers, supporting smaller breweries focused on flavour and quality. Hepworth Brewery in Billingshurst supplies our Horsham centre, Long Man Brewery in Litlington supplies our Eastbourne Centre and the West Berkshire Brewery in Yattendon supplies our Newbury centre.
---
Hillier Restaurants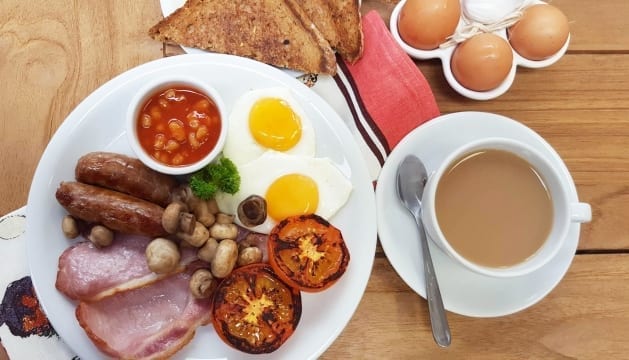 In all our Hillier Restaurants, we use British, seasonal fresh fruit and vegetables wherever possible. Our eggs are free-range and our fresh milk is from British farms.
Black Barn Turkey
Based in Valley Farm, South Cambridgeshire
Our turkey at Christmas is from a family-run supplier, whose free-range turkeys are raised on a farm where they roam freely in tree-lined meadows.
West End Farm Pork
Based in Devizes, Wiltshire
All pigs reared at West End Farm are outdoor bred to stringent RSPCA Freedom Food Welfare standards. The farm has won multiple awards for Compassion in World Farming.
Tiptree Jam
Based in Essex
Wilkin & Sons have been farming fruit in Essex for Tiptree jams for almost 300 years. Today, the farm covers more than 850 acres, growing Little Scarlet strawberries, Timperley Early rhubarb, raspberries, cherries, damsons and a great deal more.
---
Map of British Suppliers
Take a look at our map of suppliers based around the UK. We are proud to share just how much is locally sourced in our centres.